Photo#346 : McDonnell Douglas F/A-18C Hornet (J-5013) des Forces aériennes suisses
Chasseur biréacteur de la Staffel 11 des Forces aériennes suisses (Schweizer Luftwaffe), équipé de deux réservoirs de carburant externes. L'appareil est au décollage avec la postcombustion allumée, lors de la PCTAM (présentation commune Terre, Air et Mer) organisée à Saint-Dizier (France) en 2008.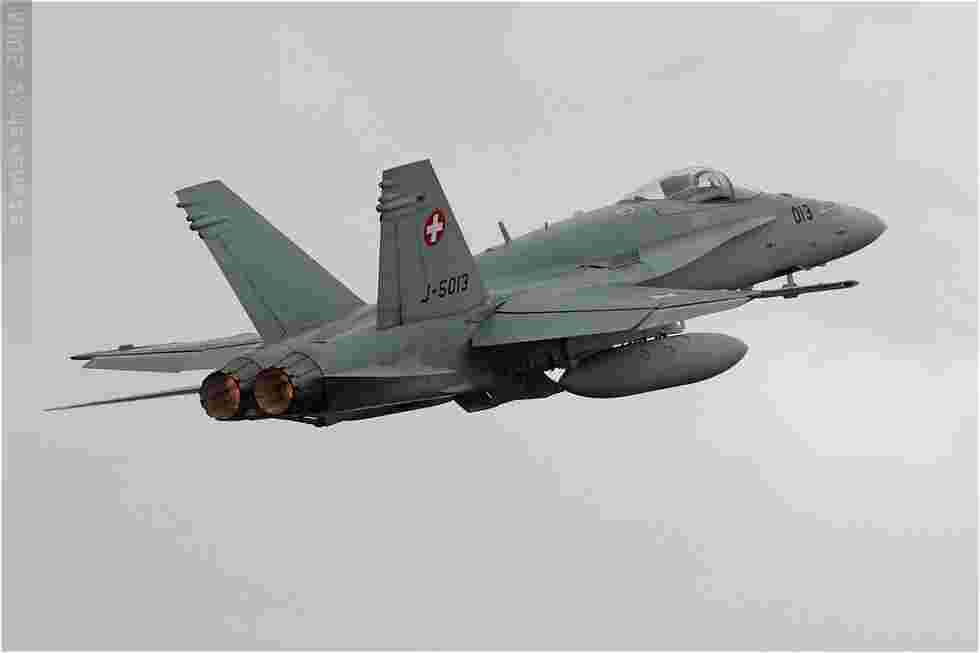 270✓
update: 25.09.2008
"All photos are copyright © to their respective photographers and may not be used without proper permission."