Photo#3244 : Dassault-Dornier Alphajet E (E110/8-NG) de la FAF.
Avion à réaction d'entraînement avancé de l'ETO 02.008 Nice de l'Armée de l'Air, au statique à Cazaux (France) lors du Meeting National de l'Air 2005. L'appareil a reçu une décoration spéciale en 2004 pour commémorer les 40 ans de l'ETO 2/8 Nice .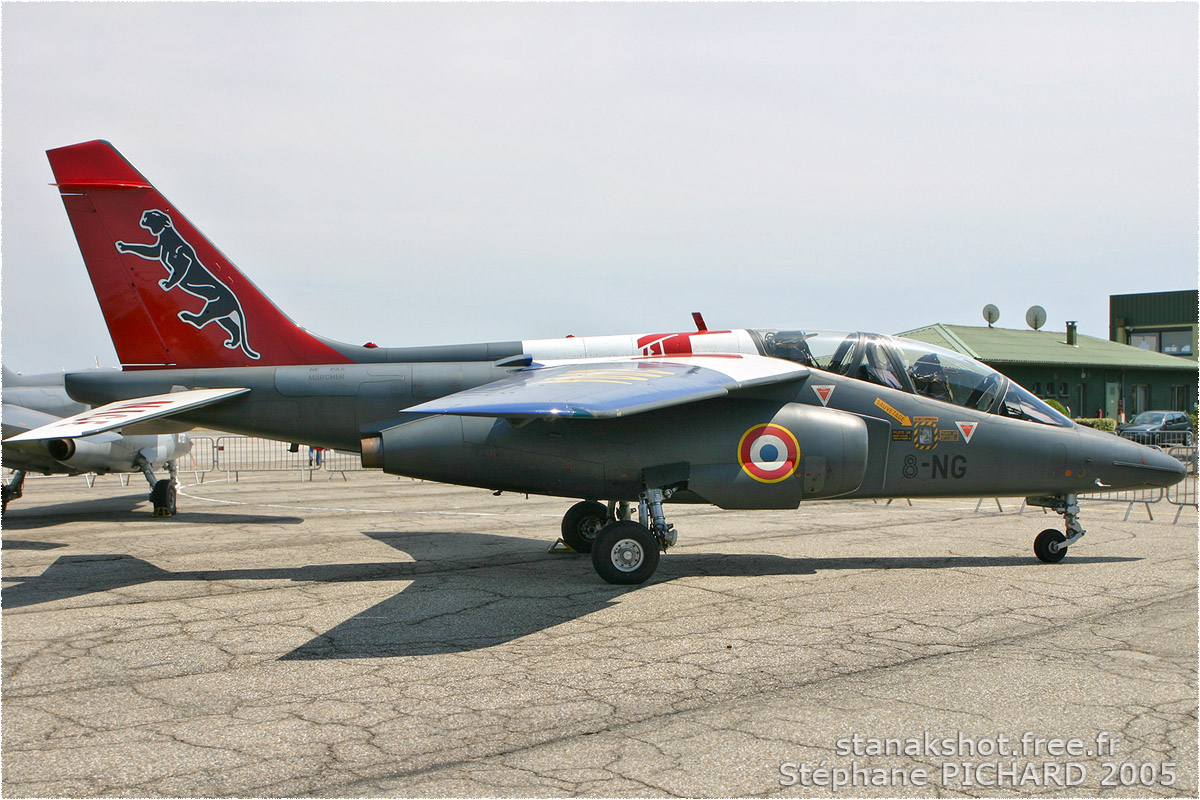 429✓
update: 22.12.2007
"All photos are copyright © to their respective photographers and may not be used without proper permission."