Photo#1679 : Westland Sea King Mk48 (RS-05) de la BAF
Hélicoptère de recherche et sauvetage du 40 smaldeel de la Force aérienne belge (Composante air), à l'atterrissage à Kleine-Brogel (Belgique) en 2006. Il a reçu une décoration spéciale en 2001 pour commémorer les 25 ans du 40 sqn.
Cet appareil a été retiré du service en 2019.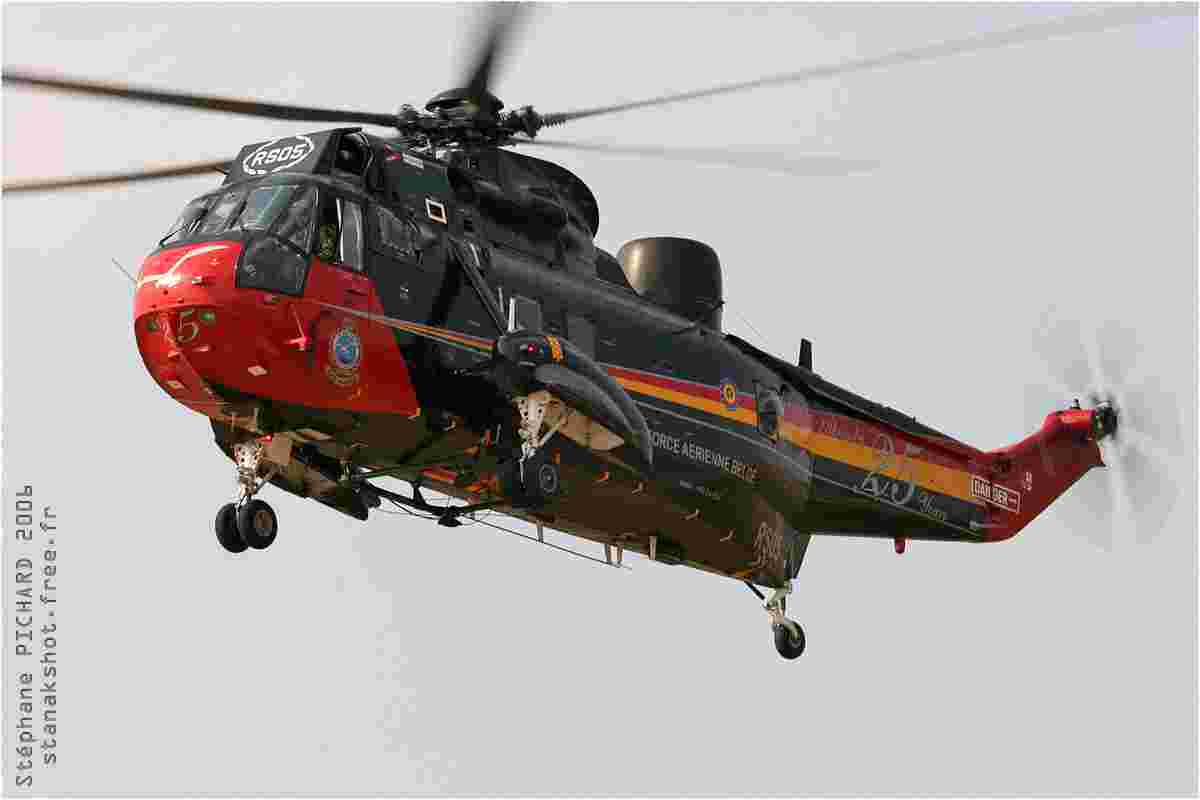 354✓
update: 18.06.2020
"All photos are copyright © to their respective photographers and may not be used without proper permission."