Photo#792 : Dassault-Dornier Alphajet 1B+ (AT13) de la BAF
Biréacteur d'entraînement avancé du 11 smaldeel de la Force aérienne belge (Composante air), au statique lors du Meeting National de l'Air organisé à la BA120 de Cazaux (France) en 2005. Il a reçu une décoration spéciale pour commémorer le partenariat franco-belge, Proud To Fly Together.
Cet appareil a été retiré du service en 2020.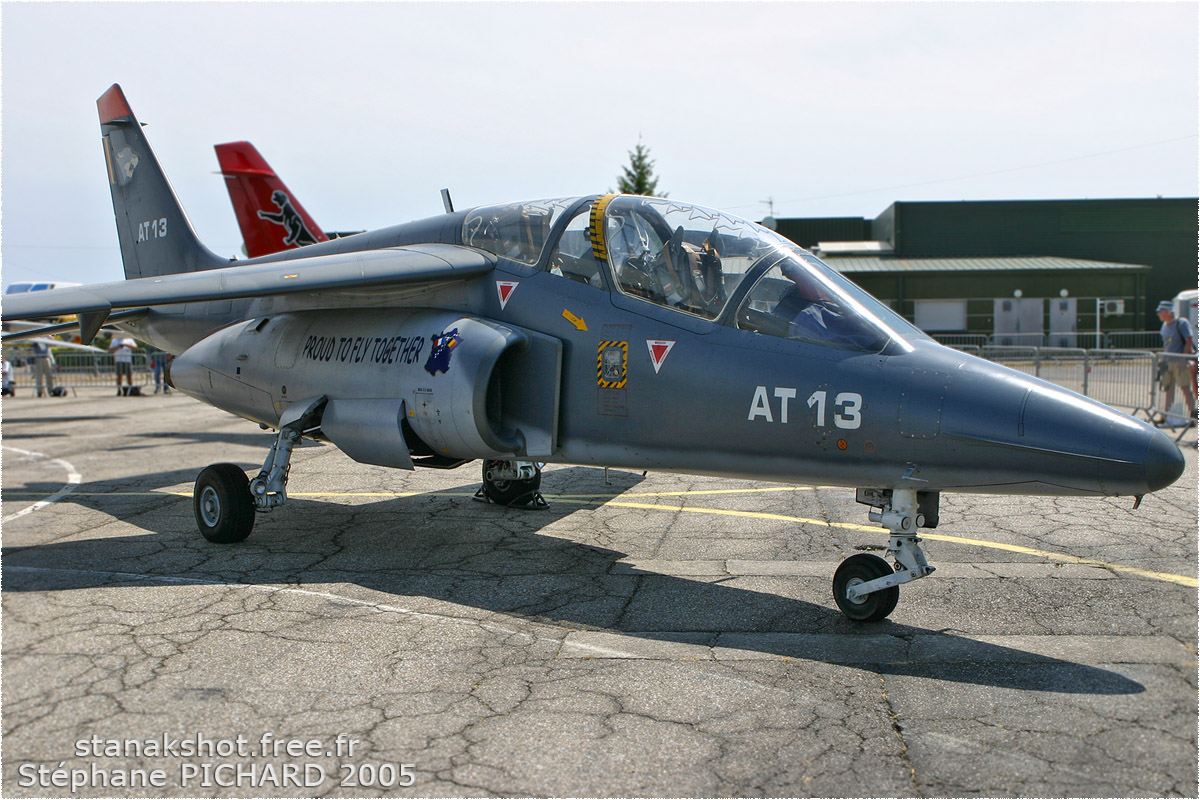 522✓ 1
☆ ☆ ☆ ☆ ☆
update: 13.08.2020
"All photos are copyright © to their respective photographers and may not be used without proper permission."