Photo#9250 : McDonnell Douglas C-9B Skytrain II (161529) de l'USMC
Biréacteur de transport du Marine Transport Squadron 1 Roadrunners du Corps des Marines américain, au statique lors du spectacle aérien organisé à MCAS Cherry Point (Caroline du Nord, USA) en 2016.
Cet appareil a été retiré du service en 2017.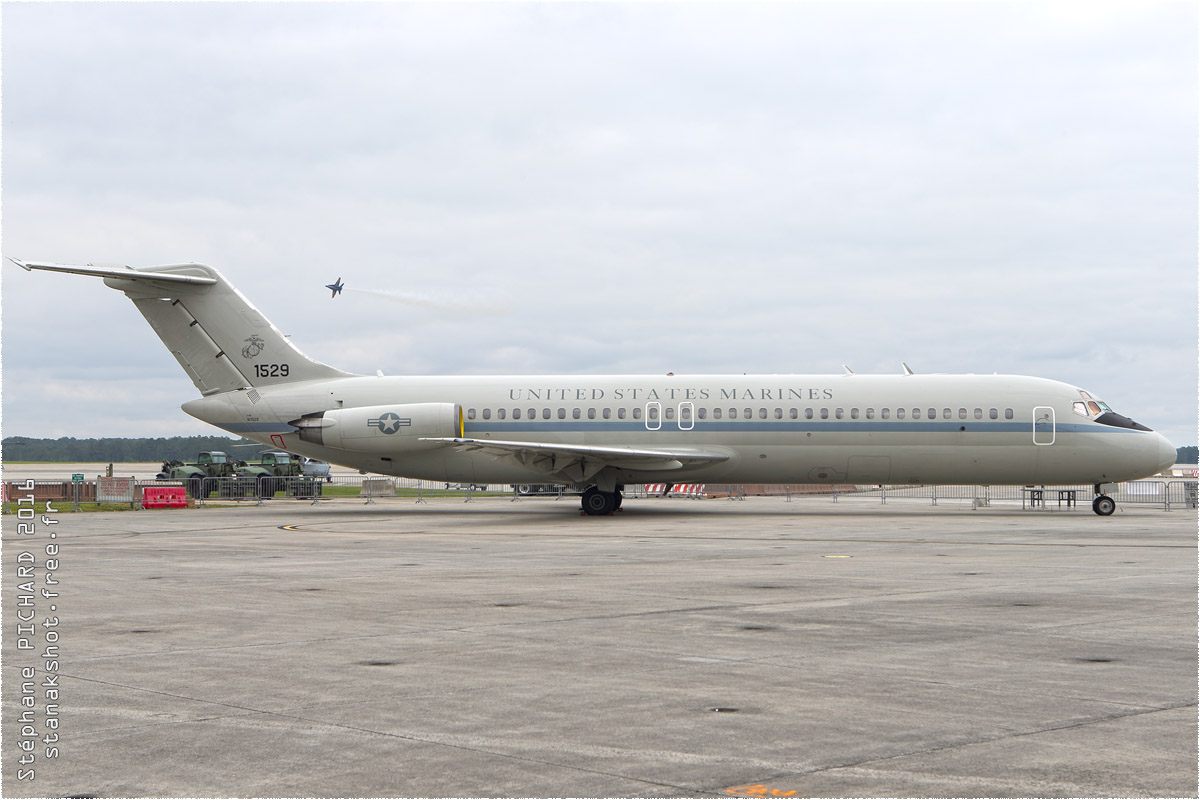 127✓
update: 17.06.2016
"All photos are copyright © to their respective photographers and may not be used without proper permission."