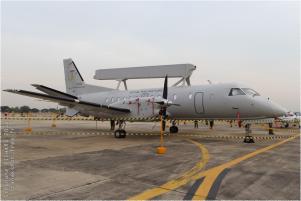 _ Claude le 28.02.2018
Ces photos du meeting de Don Muang ont due être faites aux premières heures du matin pour éviter la foule? J'ai pu faire 3 éditions de ce meeting dans le passé mais il semble que l'édition 2018 avait un peu plus de matériels en exposition.
update: 27.02.2018
"All photos are copyright © to their respective photographers and may not be used without proper permission."