Crash d'un Super Hornet de l'US Navy _
Stéphane Pichard le 15.11.2018
Le 12 novembre 2018, après avoir signalé un problème mécanique, l'équipage du F/A-18F n°166888 a du s'éjecter en mer des Philippines près de l'Ile de Minami-Daito (JPN). Les pilotes du VFA-102 ont été secourus 25mn plus tard. Ils opéraient à partir du porte-avion USS Ronald Reagan.

Photo#8423 : Boeing F/A-18F Super Hornet (166888/NF-111) de l'USN
Chasseur à réaction du Strike Fighter Squadron 102 Diamondbacks de la Marine américaine (United States Navy), à l'atterrissage aérofreins sortis à Langkawi (Malaisie) lors du salon de Langkawi International Maritime & Aerospace en 2015. Cet appareil a été accidenté le 12 novembre 2018.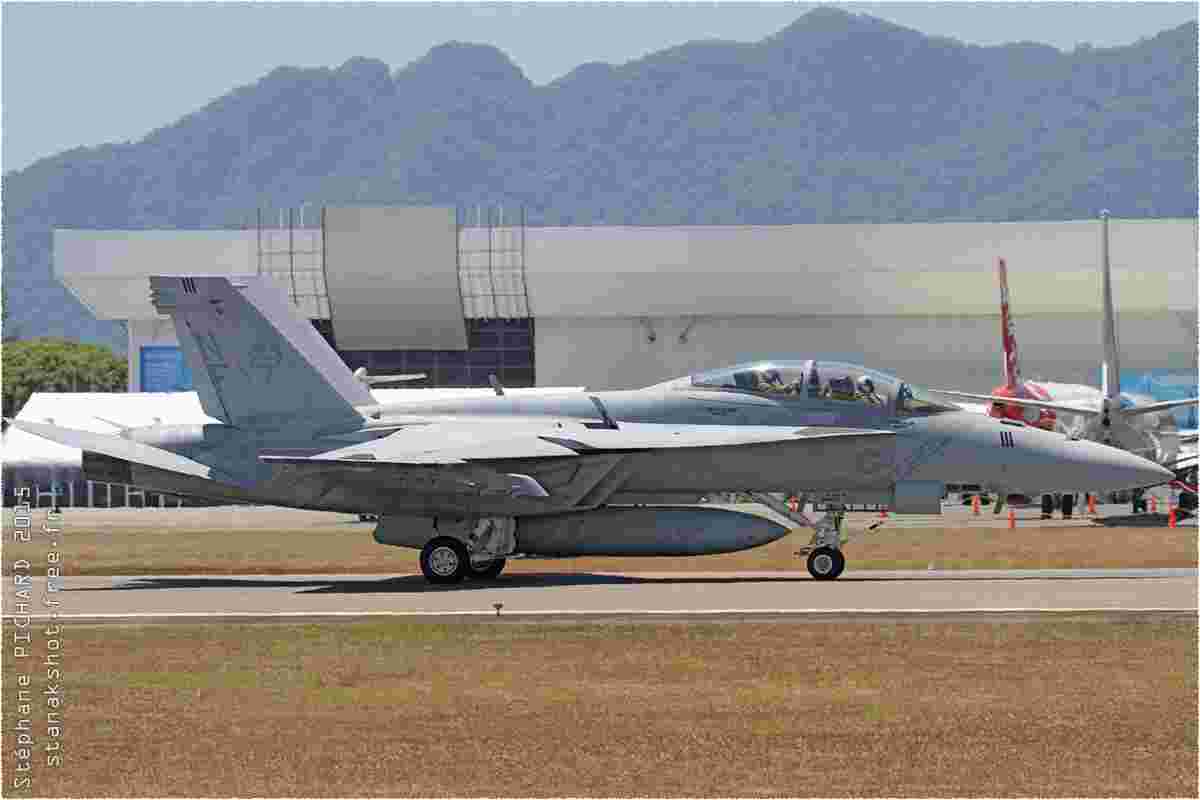 162✓
update: 19.09.2020
"All photos are copyright © to their respective photographers and may not be used without proper permission."