Photo#1611 : Bell AH-1W Super Cobra (164574/SM-30) de l'USMC
Hélicoptère de combat du Marine Light Attack Helicopter Squadron 369 Gunfighters du Corps des Marines américain, équipé de missiles air-surface Hellfire. L'appareil est au statique lors du spectacle aérien organisé à MCAS Yuma (Arizona, USA) en 2013.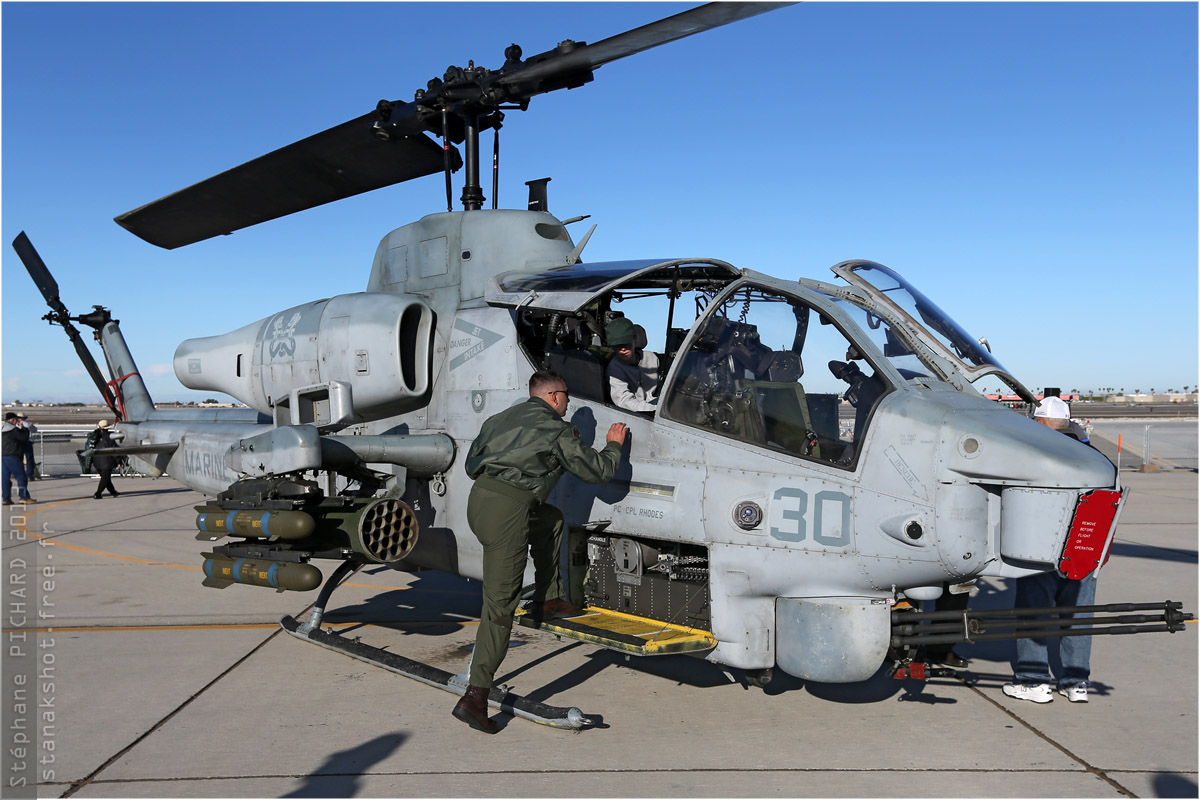 170✓
update: 15.06.2020
"All photos are copyright © to their respective photographers and may not be used without proper permission."