Photo#9207 : Sikorsky MH-60T Jayhawk (6006) de l'USCG
Hélicoptère de recherche et sauvetage des Garde-côtes américains basé à Elizabeth City (US-NC), équipé de trois réservoirs de carburant externes. L'appareil est au parking à Elisabeth City (Caroline du Nord, USA) en 2016. Il a reçu une décoration spéciale pour commémorer le centenaire des US Coast Guards.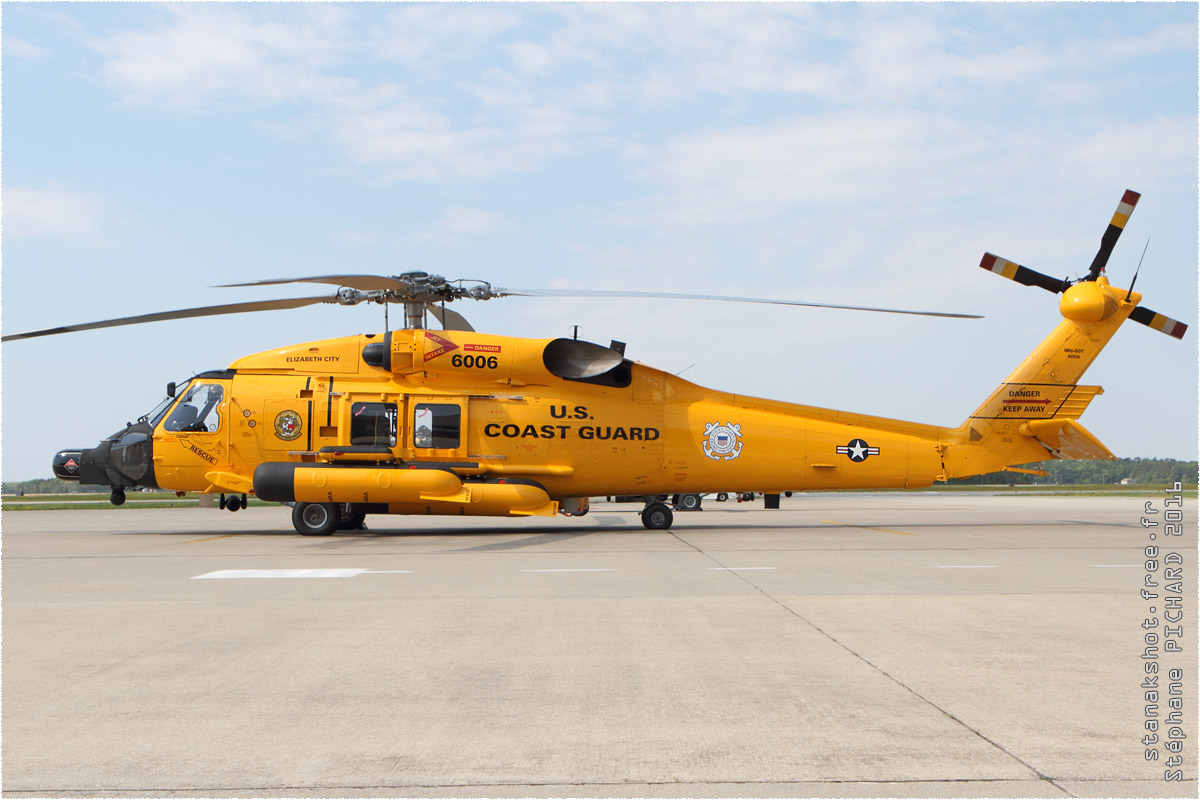 88✓
update: 08.02.2021
"All photos are copyright © to their respective photographers and may not be used without proper permission."