Crash d'un L-39 slovaque _
Stéphane Pichard le 10.10.2018
Le 10 octobre 2018 vers 14h15, le L-39 n°4711 a subi une panne moteur. Les pilotes slovaques ont été contraints de s'éjecter au nord de Zvolen.

Photo#7292 : Aero L-39ZA Albatros (4711) de la Force aérienne slovaque
Monoréacteur d'entraînement avancé du 2. výcviková letka de la Force aérienne slovaque, équipé de deux réservoirs de carburant externes. L'avion est au roulage lors du Slovak International Air Fest (SIAF) organisé à Sliaç (Slovaquie) en 2013.
Cet appareil a été accidenté le 10 octobre 2018.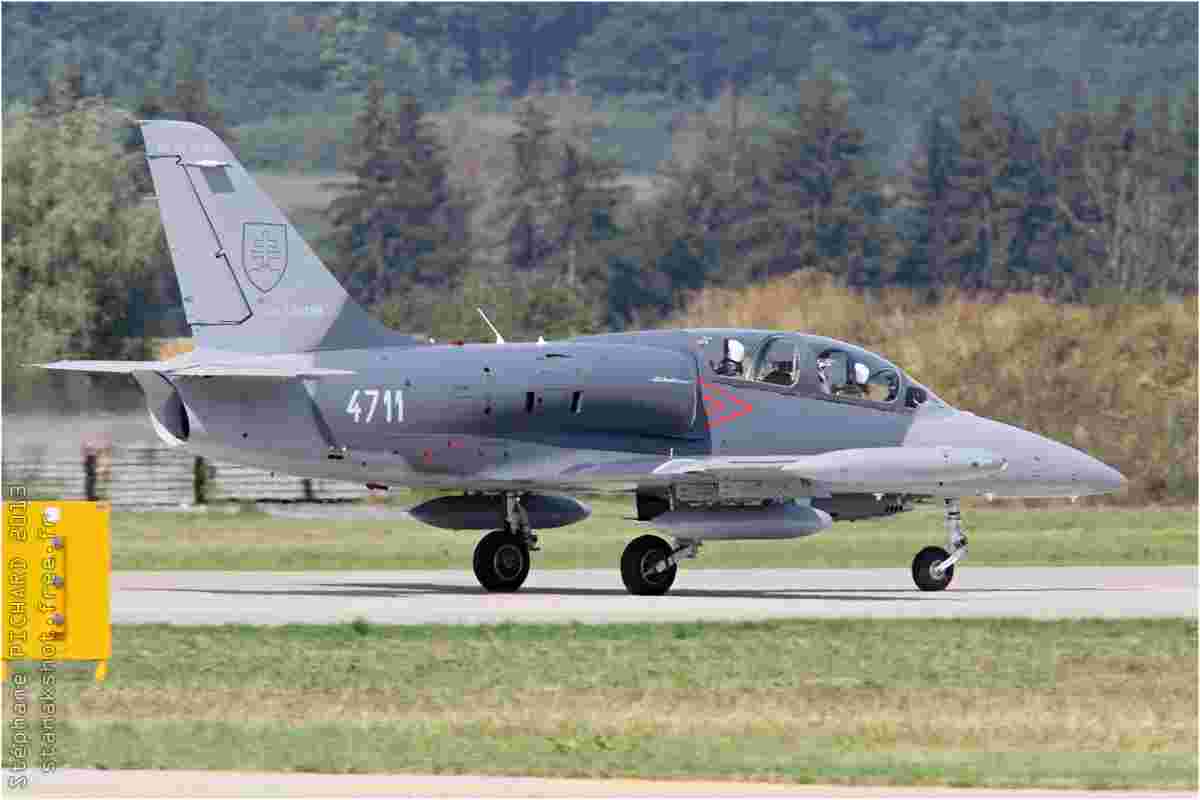 122✓
update: 05.09.2013
"All photos are copyright © to their respective photographers and may not be used without proper permission."