Crash d'un Gnat _
Stanak le 04.08.2015
Le 1er août 2015, lors d'une démonstration à Oulton Park (GB), un des deux pilotes a perdu le contrôle de son Gnat T1 (G-TIMM) et s'est écrasé. Kevin Whyman, 39 ans, n'a pu s'éjecter. L'avion portait les couleurs du Gnat XS111 qui a été lui même accidenté le 24 juin 1976. En réalité G-TIMM avait servi dans la RAF sous le serial XP504.

Photo#7175 : Hawker Siddeley Gnat T1 (XS111/G-TIMM) enregistré au Royaume-Uni
Monoréacteur de chasse biplace aux couleurs de la Royal Air Force, équipé de deux réservoirs de carburant externes. L'avion est au décollage lors du Royal International Air Tatoo (RIAT) organisé à Fairford (Royaume-Uni) en 2013.
Cet appareil a été accidenté le 01 août 2015.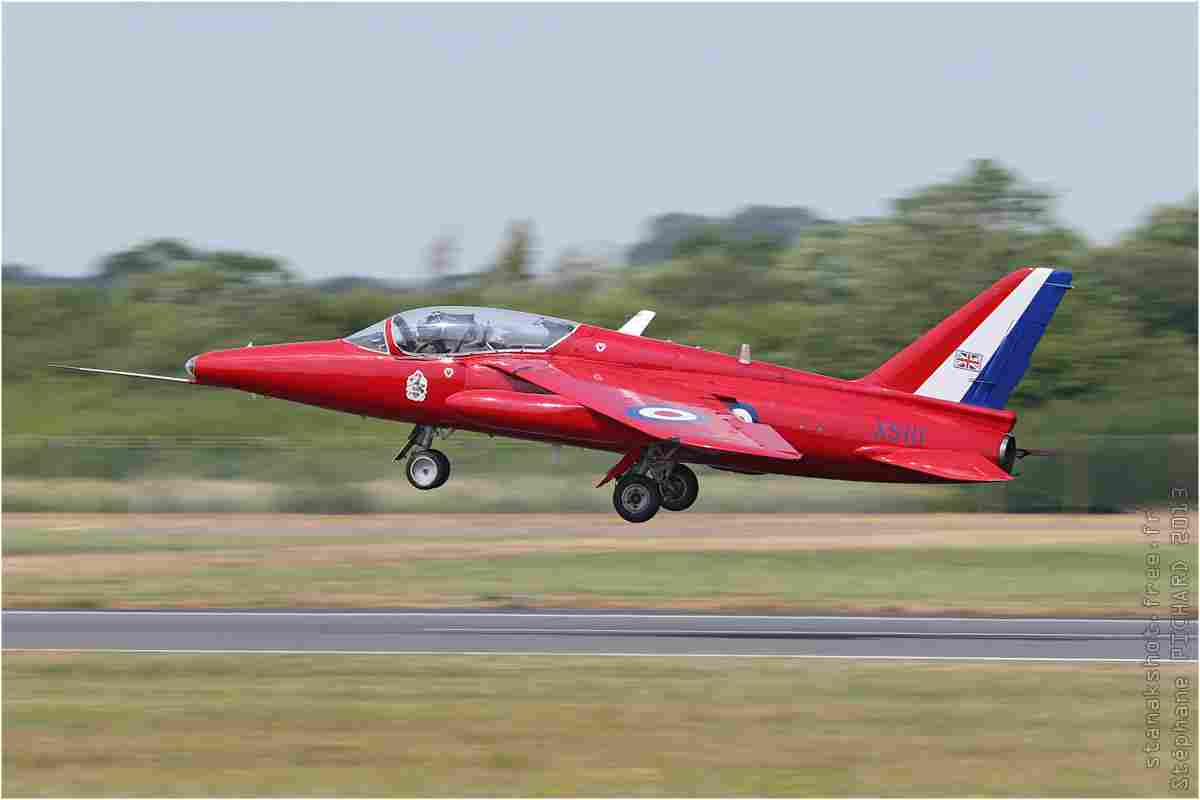 127✓
update: 19.08.2020
"All photos are copyright © to their respective photographers and may not be used without proper permission."