Photo#1820 : Dassault Super Etendard (35) de l'Aéronavale française
Monoréacteur d'attaque de la Flottille 17F de l'Aéronavale française, équipé d'une nacelle de ravitaillement en vol et de deux réservoirs de carburant externes. L'avion est au statique verrière ouverte lors du spectacle aérien organisé à la BAN de Nîmes (France) en 2006.
Cet appareil a été retiré du service en 2015. Il est préservé à Brest.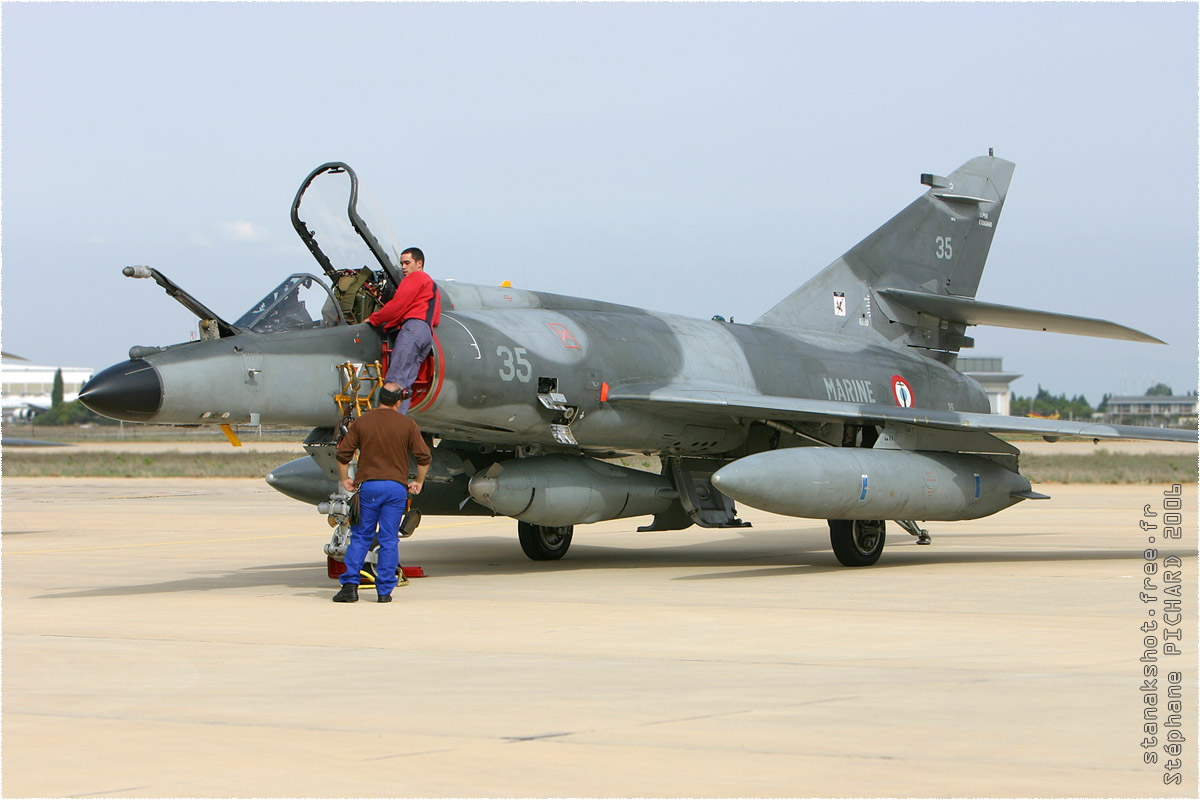 403✓
update: 27.10.2020
"All photos are copyright © to their respective photographers and may not be used without proper permission."