Photo#571 : Dassault Mirage 2000D (642/3-IE) de la FAF
Monoréacteur d'attaque de l'Escadron de Chasse 1/3 Navarre de l'Armée de l'Air, équipé de deux réservoirs de carburant externes. L'appareil est au statique verrière ouverte lors de la PCTAM (présentation commune Terre, Air et Mer) organisée à Saint-Dizier (France) en 2008.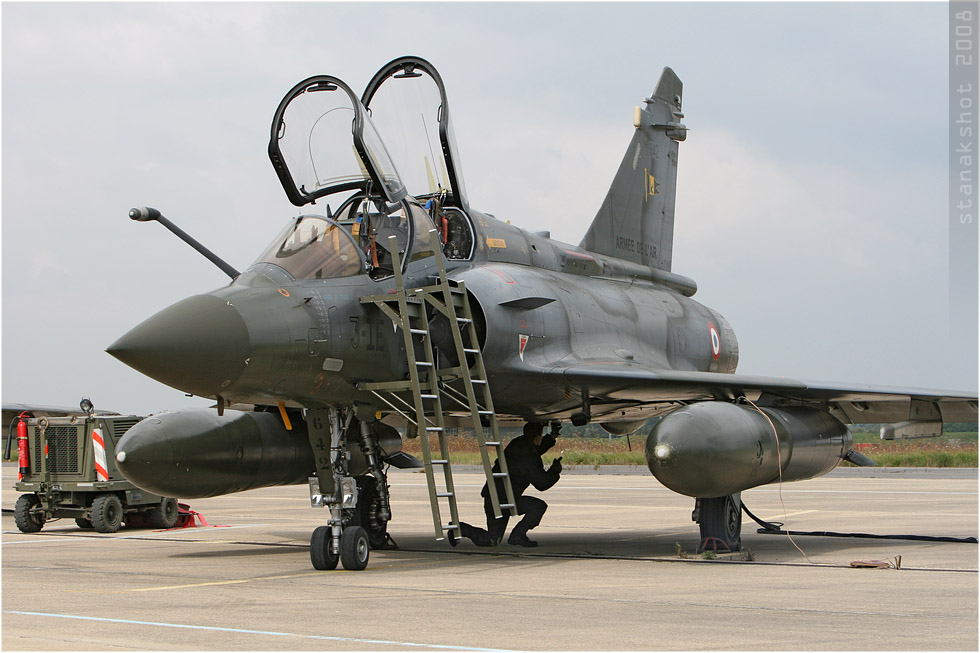 265✓
update: 04.07.2020
"All photos are copyright © to their respective photographers and may not be used without proper permission."