Photo#296 : General Dynamics F-16BM Fighting Falcon (FB-09) de la BAF
Monoréacteur de chasse biplace du 2 Wing de la Force aérienne belge (Composante air), équipé de deux réservoirs de carburant externes. L'avion est au roulage à Florennes (Belgique) TLP 2005-5.
Cet appareil a été vendu en 2011 à la Jordanie (code 160).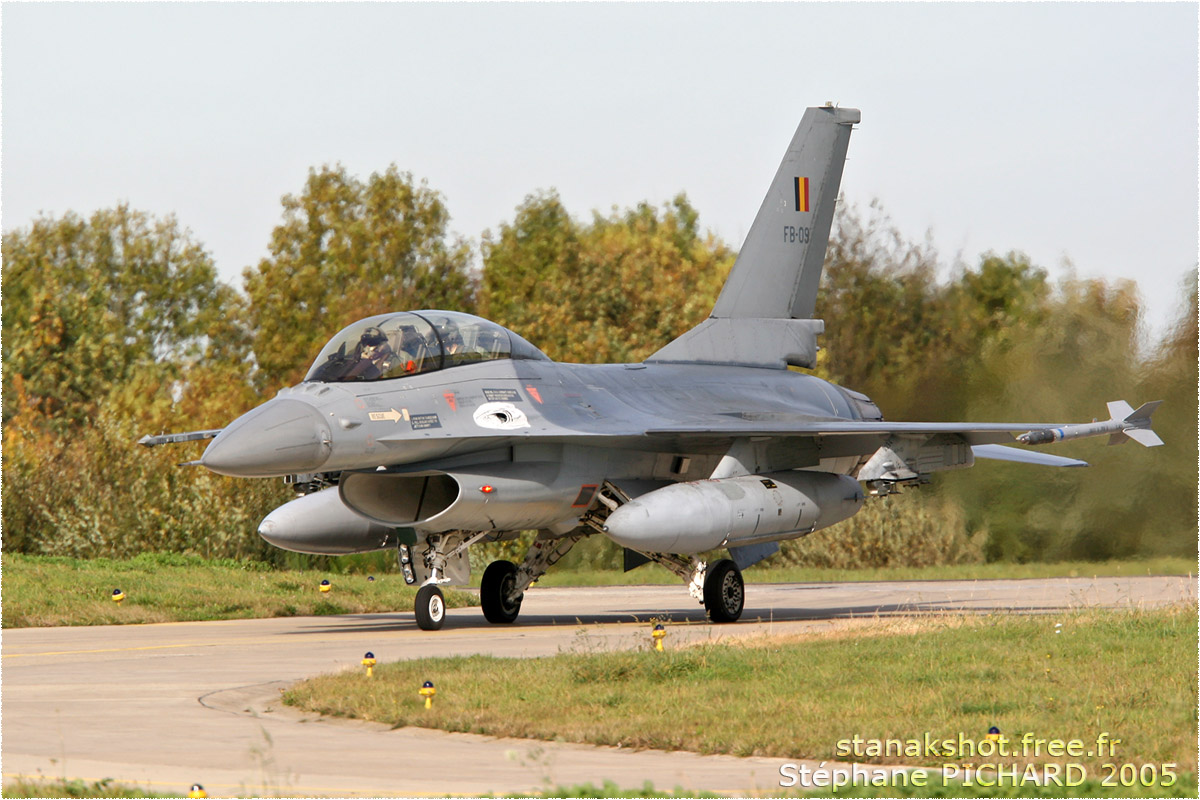 683✓ 1

update: 04.02.2021
"All photos are copyright © to their respective photographers and may not be used without proper permission."