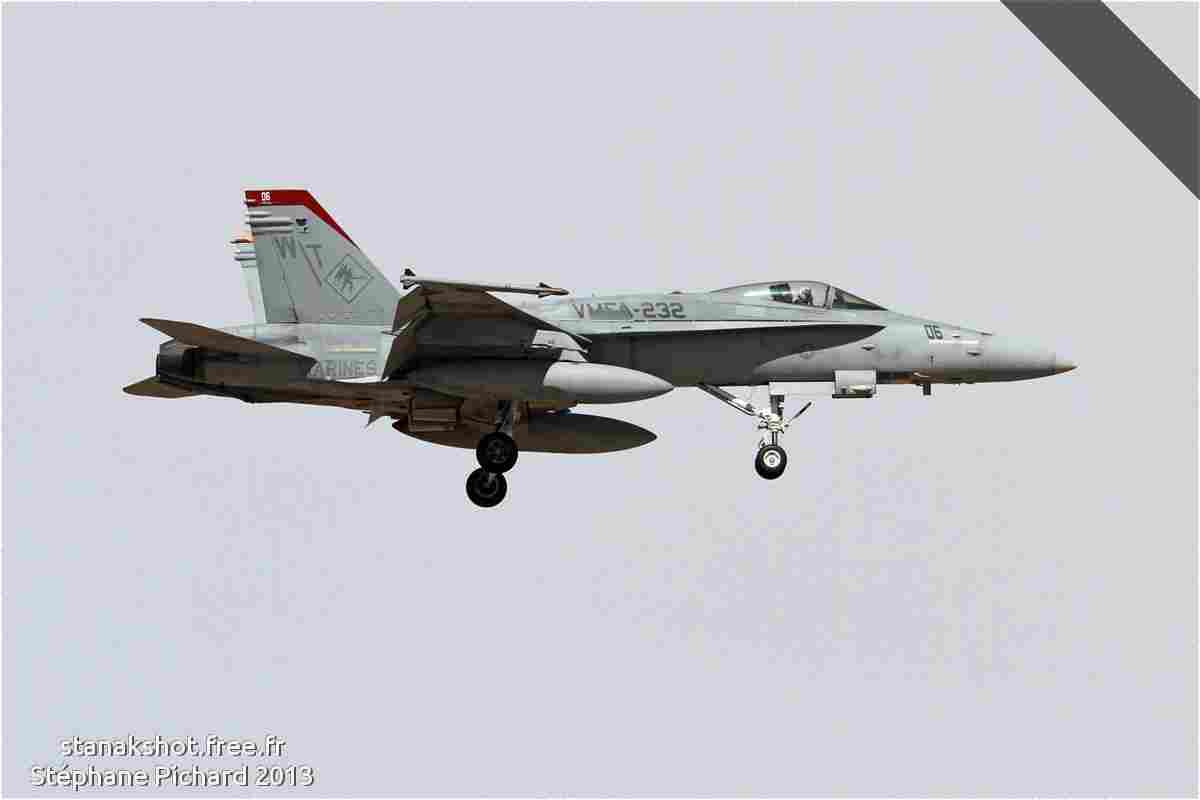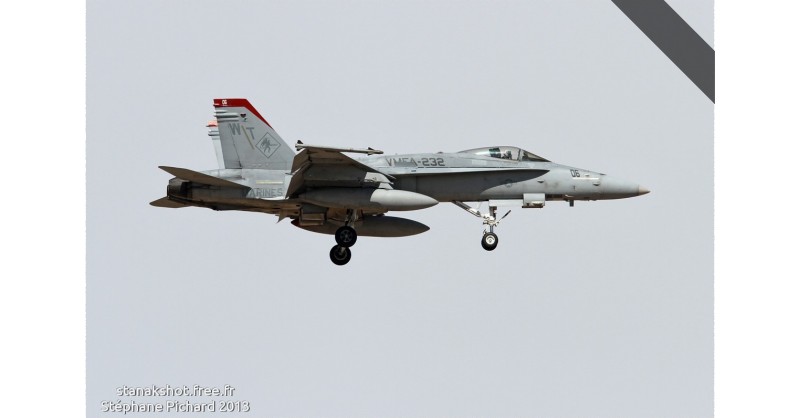 Crash mortel d'un pilote de Hornet de l'US Navy
_ Stanak le 03.08.2016

Le 29 juillet 2016, le Major Richard Norton de la VMFA-232 a été tué dans le crash de son F/A-18C n°165194 près de Twentynine Palms (CA, USA). C'était lors d'une mission d'entraînement d'attaque au sol de nuit.
update: 25.05.2013
"All photos are copyright © to their respective photographers and may not be used without proper permission."