Collision en vol de deux A-10 _
Stéphane Pichard le 06.09.2017
Le 6 septembre 2017, deux A-10 se sont percutés en vol lors d'une mission d'entraînement à l'appui aérien rapproché de nuit dans le désert du Nevada. L'élève pilotant le A-10 n°79-0204 n'avait pas respecté la procédure de séparation. Les deux pilotes furent retrouvés indemnes.

Photo#6379 : Fairchild A-10C Thunderbolt II (79-0204/WA) de l'USAF
Avion d'attaque à réaction du 66th Weapons Squadron de l'US Air Force, équipé de missiles air-surface Maverick. Il a été photographié au décollage de Nellis (Nevada, USA) lors de l'exercice Red Flag 2013-3.
Cet appareil a été accidenté le 06 septembre 2017.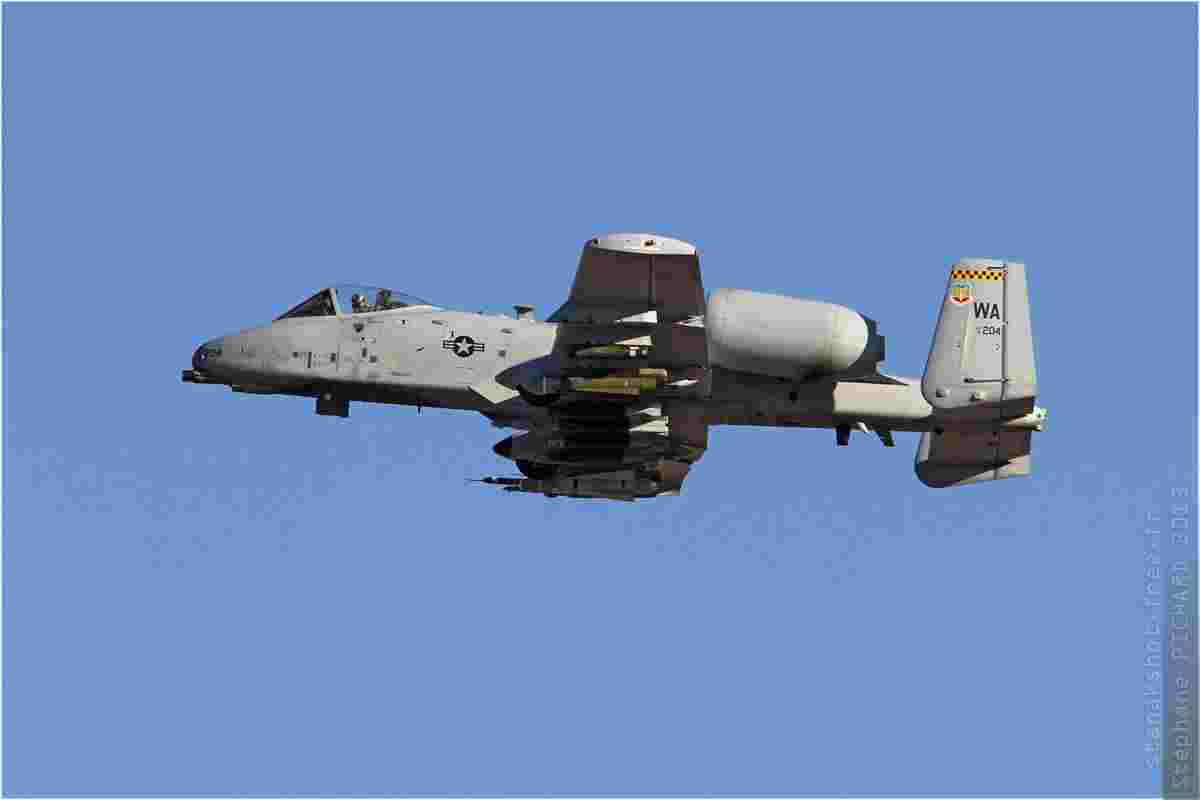 121✓
update: 03.07.2020
"All photos are copyright © to their respective photographers and may not be used without proper permission."