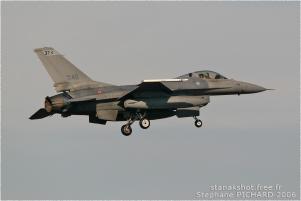 _ stanak le 25.05.2008
Le 22 mai 2006, en route pour rejoindre la Sardaigne et l'exercice Spring Flag 2006 de Decimomanu, le F-16A MM7246 de la Aeronautica militare italiana est entré en collision avec le F-16A MM7263 à 10 miles au large de Capo Carbonara. Les deux pilotes se sont éjectés et ont été repêchés par la SAR.
update: 13.02.2006
"All photos are copyright © to their respective photographers and may not be used without proper permission."