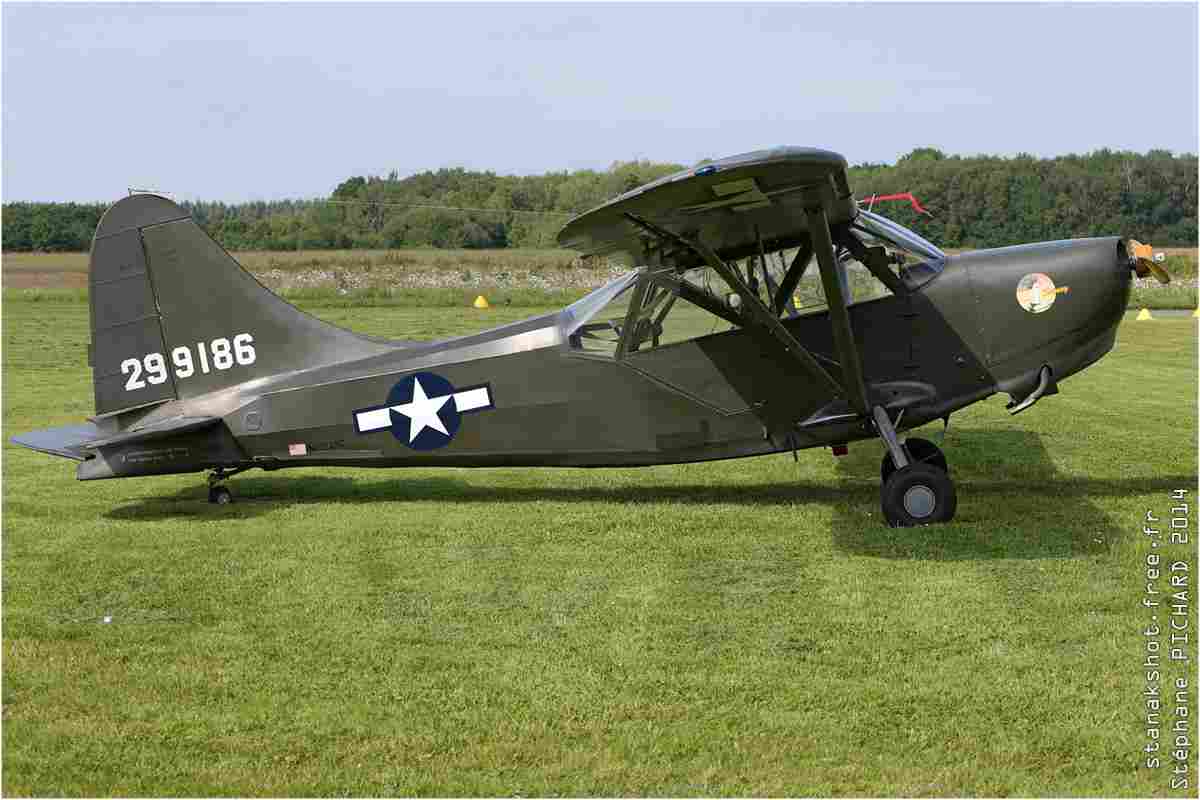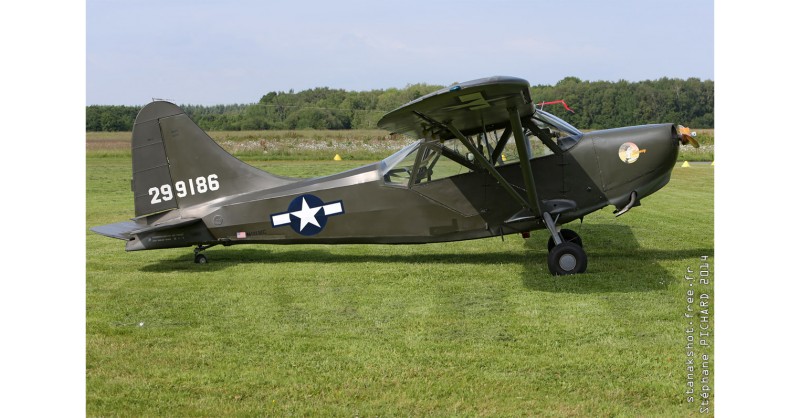 L-5 touché par la DCA suisse
_ Stéphane Pichard le 18.11.2018

Le L-5 Sentinel n°42-99186 était à disposition du 324th Fighter Group, une escadre de l'USAAF équipée de P-47D basée en France à Dole-Tavaux.
Lors d'un vol de liaison le 12 octobre 1944, le L-5 survolait alors le territoire neutre de la Suisse lorque la DCA helvétique le pris pour cible et fît mouche. Touché au réservoir d'essence, l'avion a du se poser en urgence, puis fut abandonné par son équipage.
Il fut réparé et repeint aux couleurs militaires suisses avec le code A-96. Il servit jusqu'en octobre 1945 avant d'être restitué à l'USAAF.
update: 18.06.2018
"All photos are copyright © to their respective photographers and may not be used without proper permission."