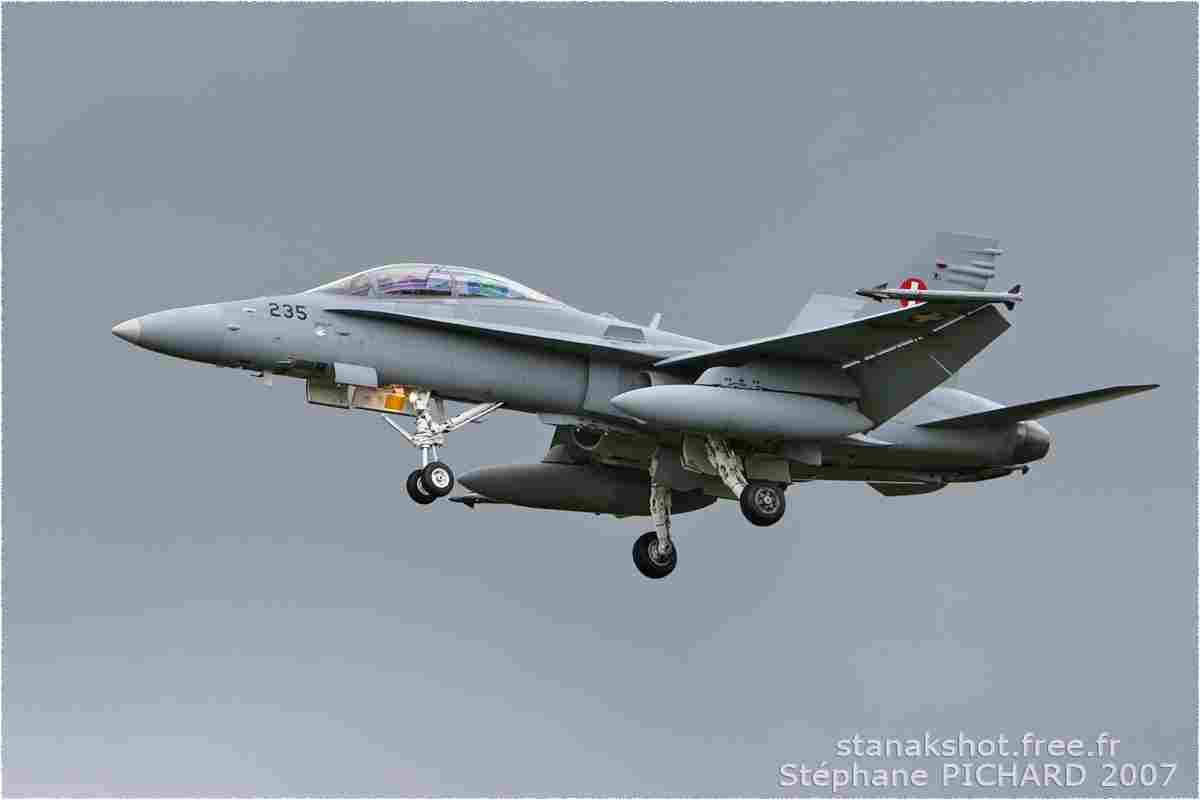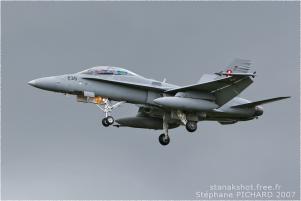 Ejection d'un Hornet suisse
_ Stanak le 19.10.2015

Le 14 octobre 2015, un F/A-18D Hornet (J-5235) de la force aérienne helvète s'est écrasé dans l'est de Besançon. Le pilote est parvenu a s'éjecter sans encombre.
update: 08.06.2007
"All photos are copyright © to their respective photographers and may not be used without proper permission."