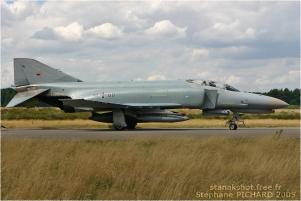 _ stanak le 03.01.2006
Le Fluglehrzentrum (Centre d'instruction aérien) a été dissout le 15 décembre 2005. Cette unité était chargée de finaliser la formation des pilotes allemands sur F-4F. L'arrivée du Typhoon signe la fin du Phamtom II en Europe occidentale.
update: 25.07.2005
"All photos are copyright © to their respective photographers and may not be used without proper permission."