Photo#10555 : Grumman E-2C Hawkeye 2000 (165650/600) de l'USN.
Avion de surveillance aérienne à hélices du Carrier Airborne Early Warning Squadron 115 Liberty Bells de la Marine américaine, au statique à El Centro (CA, USA) en 2018. L'appareil a une dérive et des marquages en couleurs, privilège du CAG (commandant d'unité).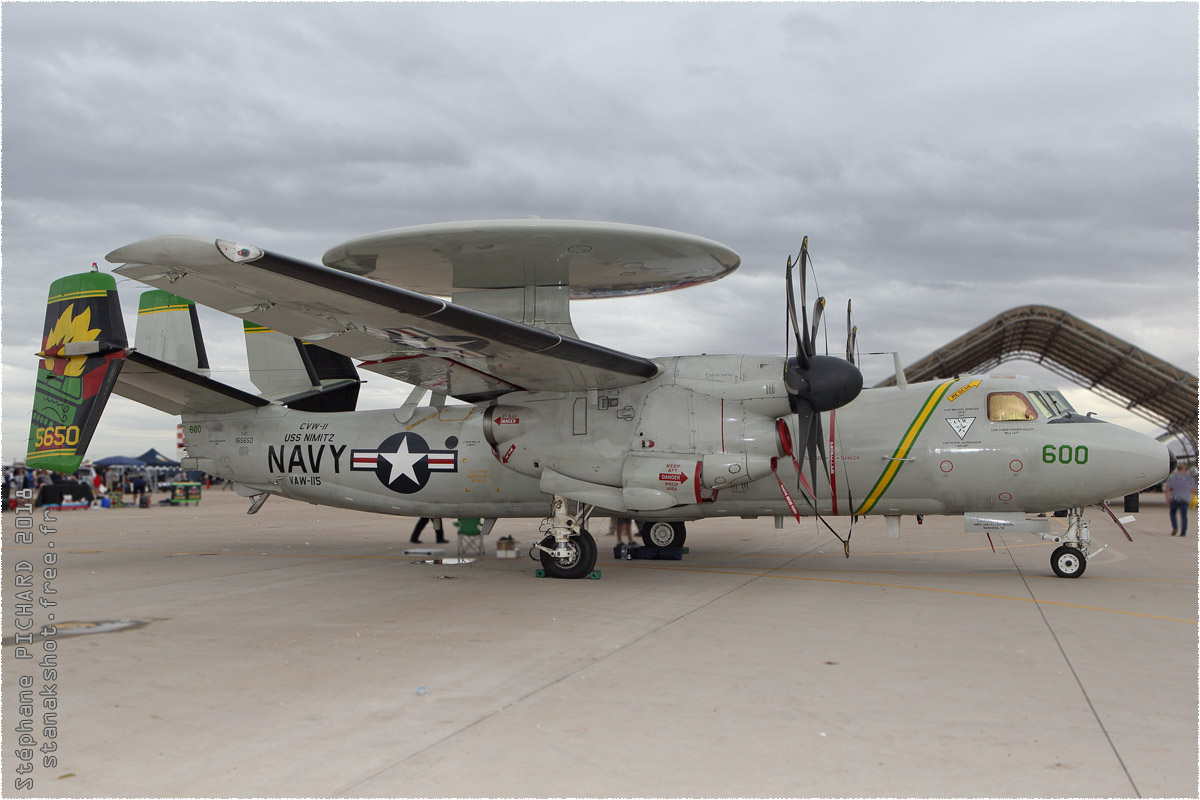 52✓
update: 26.03.2020
"All photos are copyright © to their respective photographers and may not be used without proper permission."