Photo#8143 : Boeing T-45C Goshawk (165598/A/1-TW-1) de l'USN
Avion à réaction d'entraînement avancé du Training Air Wing 1 Trawing 1 de la Marine américaine (United States Navy), au statique à Meridian (Mississippi, USA) en 2014. L'appareil a reçu une décoration spéciale en 2011 pour commémorer les Cent ans de l'Aviation navale.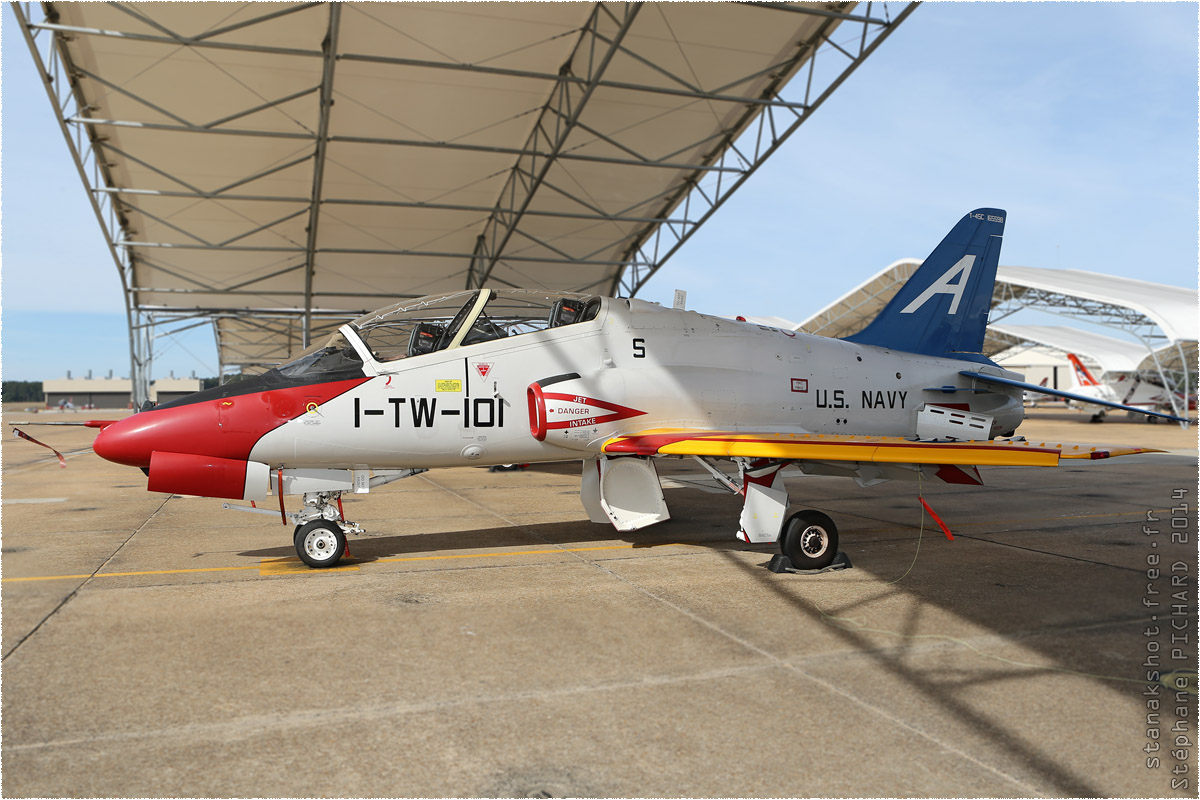 64✓
update: 19.06.2020
"All photos are copyright © to their respective photographers and may not be used without proper permission."