Photo#9005 : Boeing F/A-18F Super Hornet (166620/AG-200) de l'USN
Chasseur à réaction du VFA-103 Jolly Rogers de la Marine américaine (United States Navy), au roulage à Sakhir (Bahrein) lors du Bahrain International Airshow 2016. L'appareil a une dérive et des marquages en couleurs, privilège du CAG (commandant d'unité).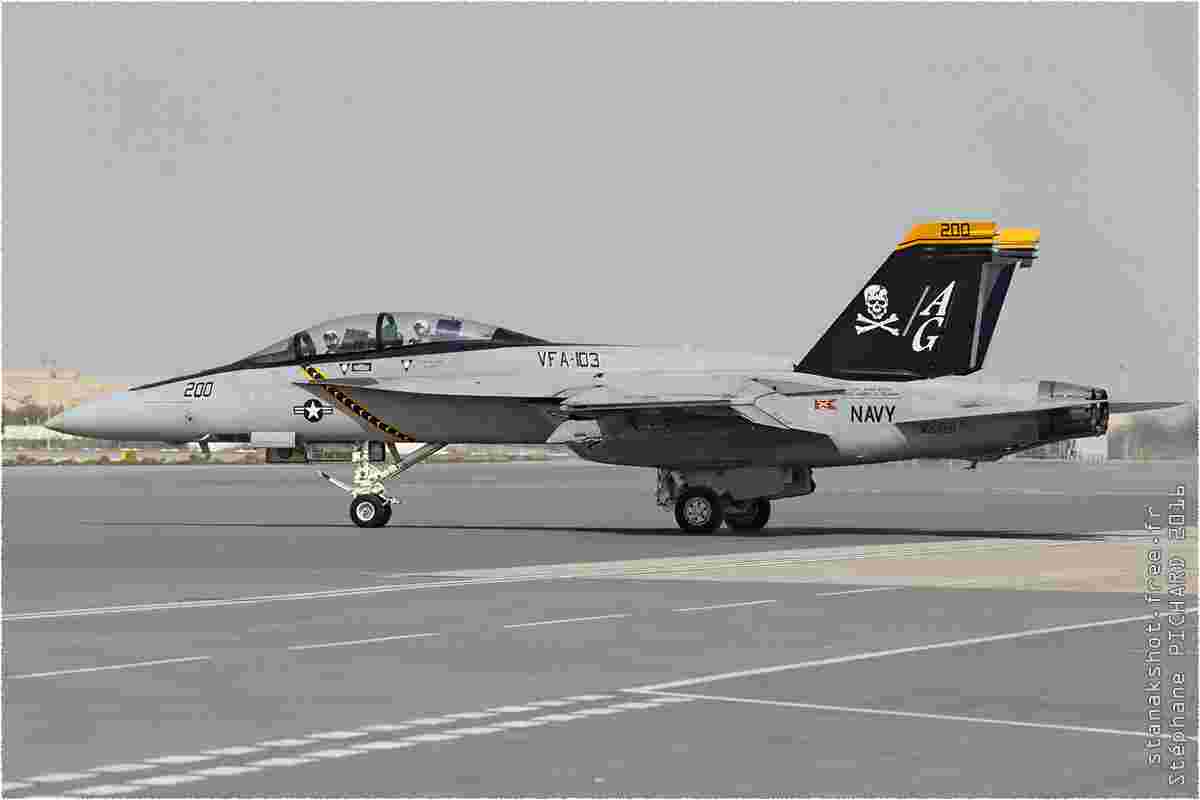 113✓
update: 29.01.2016
"All photos are copyright © to their respective photographers and may not be used without proper permission."