Photo#10765 : Boeing EA-18G Growler (168386/NL-510) de l'USN
Avion à réaction de guerre électronique de l'Electronic Attack Squadron 138 Yellow Jackets de la Marine américaine (United States Navy), équipé d'un missile antiradar HARM. L'appareil est à l'atterrissage à Nellis (Nevada, USA) lors de l'exercice Red Flag 2018. L'appareil a une dérive et des marquages en couleurs, privilège du CAG (commandant d'unité).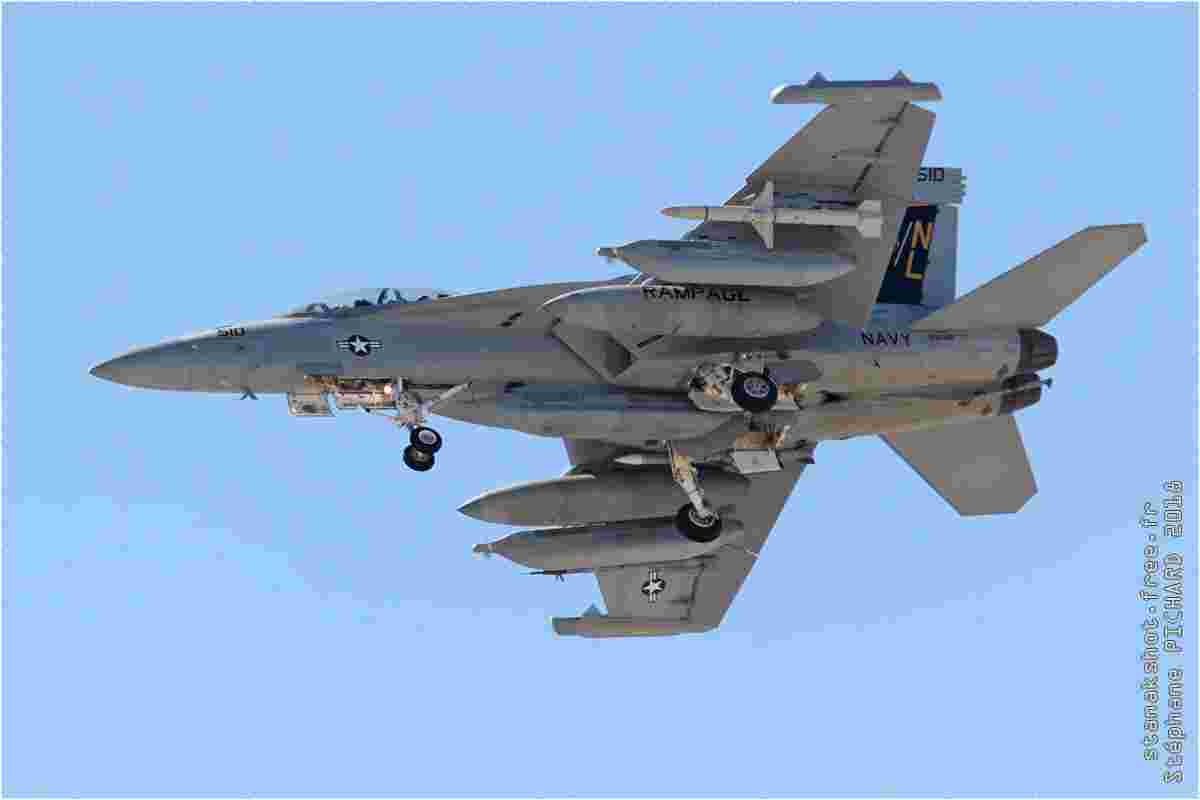 41✓
update: 23.06.2020
"All photos are copyright © to their respective photographers and may not be used without proper permission."