Photo#8989 : McDonnell Douglas AV-8B Harrier II (163874/YS-56) de l'USMC
Monoréacteur d'attaque du VMM-162REIN Golden Eagles du Corps des Marines américain, équipé de deux réservoirs de carburant externes. L'avion a été photographié au roulage à Sakhir (Bahrein) lors du Bahrain International Airshow 2016.
Cet appareil a été retiré du service en 2018, AMARG.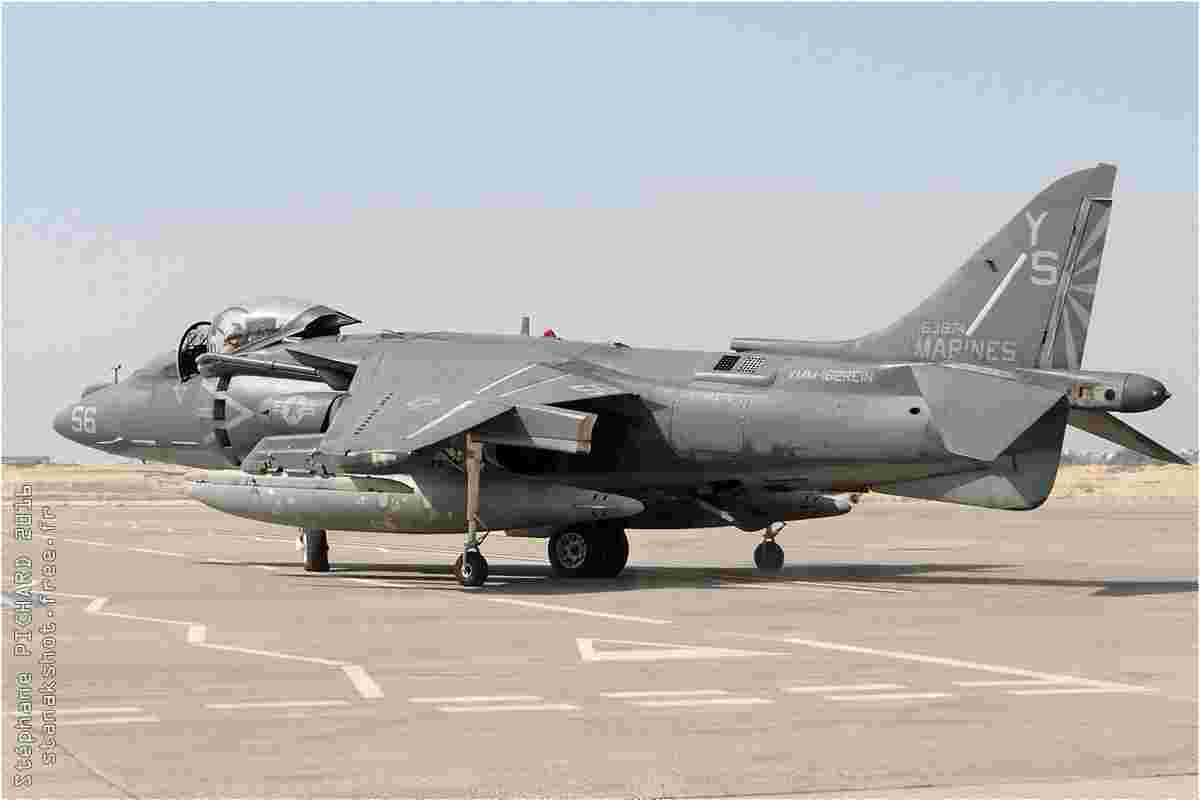 81✓
update: 26.01.2016
"All photos are copyright © to their respective photographers and may not be used without proper permission."