Photo#10840 : McDonnell Douglas AV-8B Harrier II (163883/WE-20) de l'USMC
Avion d'attaque à réaction du Marine Attack Squadron 214 Black Sheep du Corps des Marines américain, en démonstration lors du spectacle aérien organisé à Yuma (Arizona, USA) en 2018.
Cet appareil a été retiré du service en 2018, AMARG.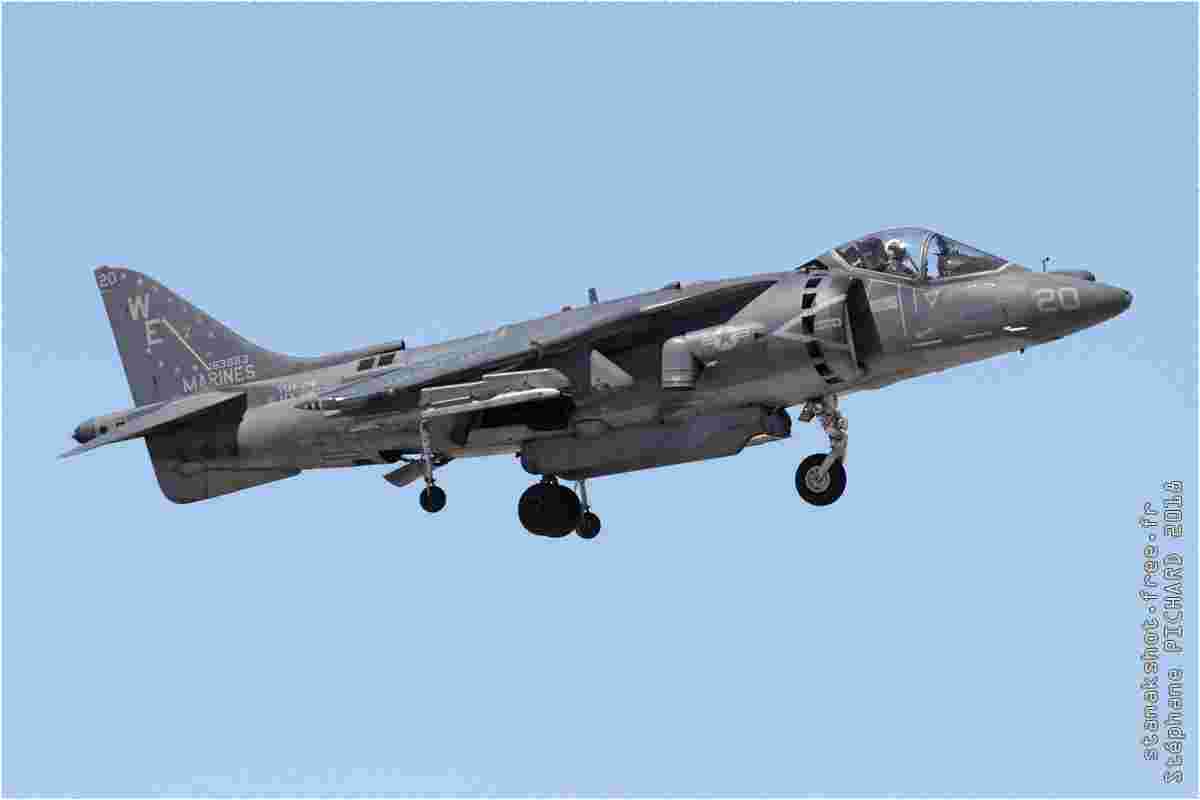 67✓
update: 05.10.2020
"All photos are copyright © to their respective photographers and may not be used without proper permission."