Photo#6700 : Bell-Boeing MV-22B Osprey (168011/YP-00) de l'USMC
Avion de transport à hélices du Marine Medium Tiltrotor Squadron 163 Ridge Runners du Corps des Marines américain, au statique lors du spectacle aérien organisé à NAF El Centro (Californie, USA) en 2013. Il a une dérive peinte et des marquages en couleurs, privilège du CAG (commandant d'unité).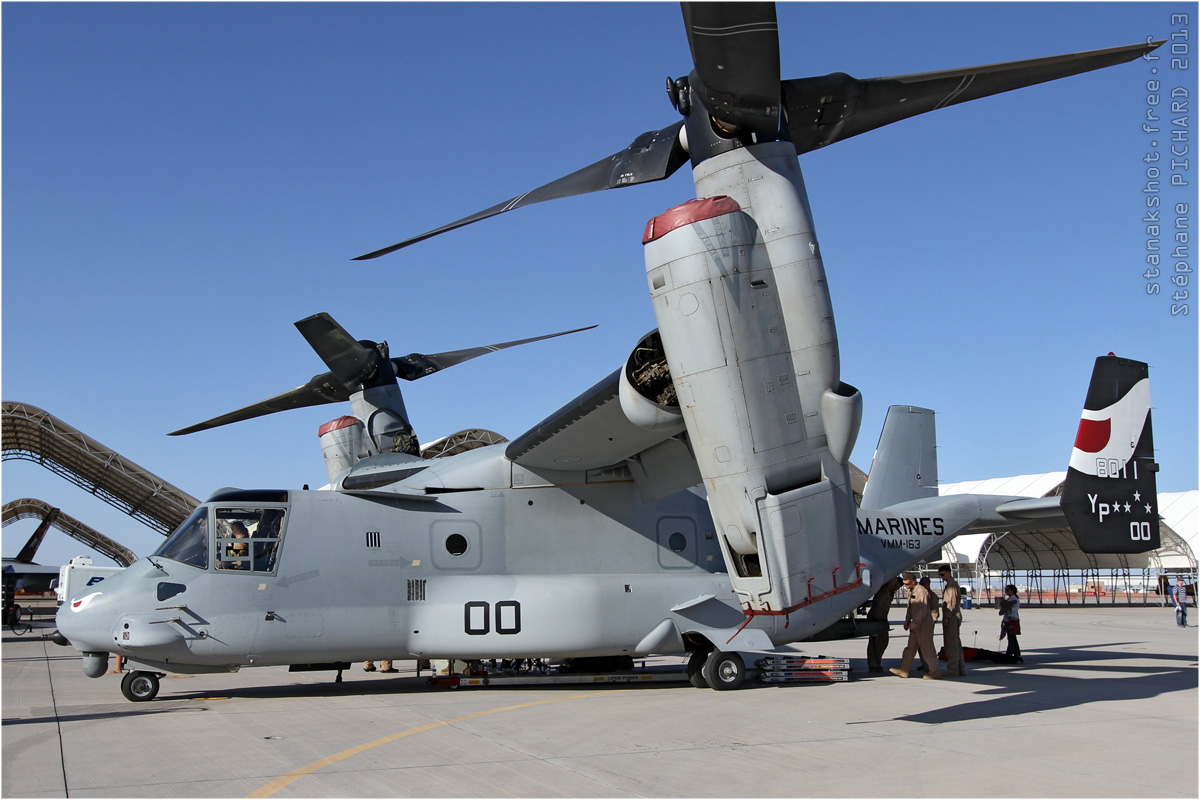 82✓
update: 09.06.2013
"All photos are copyright © to their respective photographers and may not be used without proper permission."