Photo#1424 : Cessna U-27A Caravan (94-07007) de l'USAR
Avion monomoteur de transport de l'Aviation and Missile Research Development and Engineering Center de l'Armée de terre américaine (United States Army), au statique lors du spectacle aérien organisé à MCAS Yuma (Arizona, USA) en 2013.
Cet appareil a été retiré du service en 2014.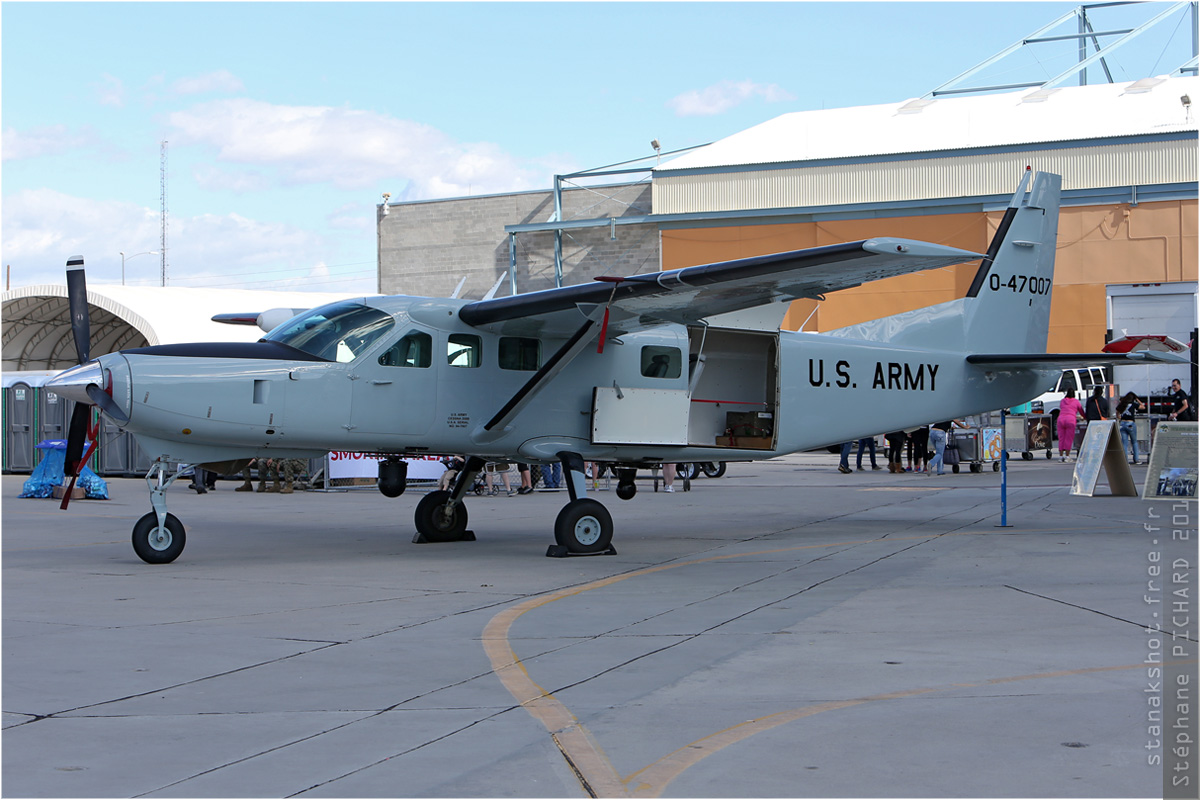 259✓
update: 20.03.2013
"All photos are copyright © to their respective photographers and may not be used without proper permission."