Photo#3477 : McDonnell Douglas F-15C Eagle (86-0159/LN) de l'USAF
Chasseur à réaction du 493rd Fighter Squadron The Grim Reapers de l'US Air Force, équipé de deux réservoirs de carburant externes. L'appareil a été photographié à l'atterrissage à Cognac (France) lors du Meeting National de l'Air 2008.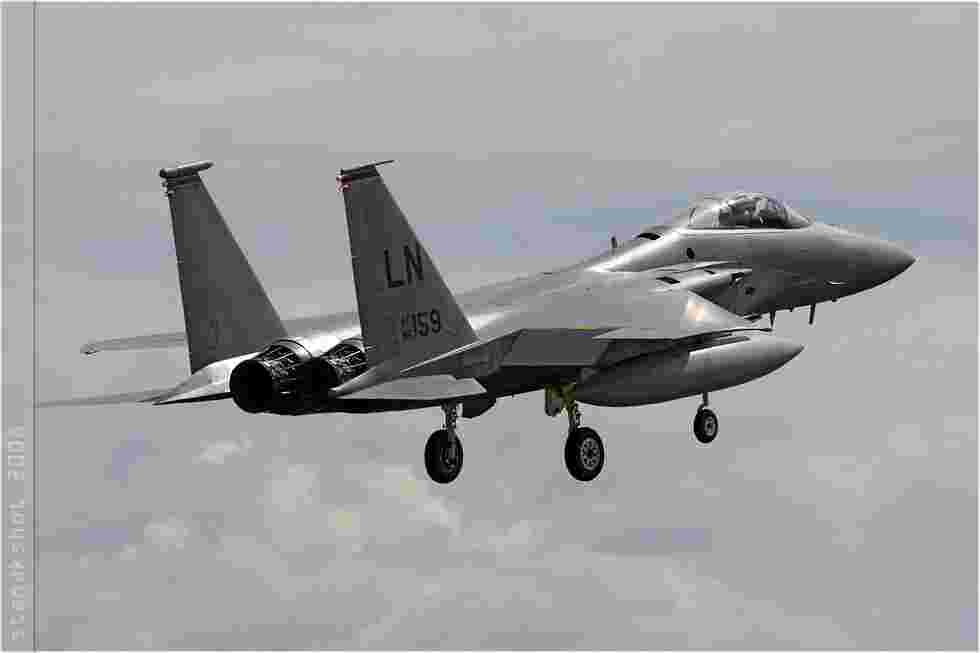 auteur : Stéphane Pichard
30.05.2008
Canon EOS 40D 300mm
f/8.0 1/800s 100iso
1 victoire sur un MiG serbe
323✓ 1
☆ ☆ ☆ ☆ ☆
Yoyo le 04.06.2008
Ohhh qu'elle est jolie celle la!!!!
update: 23.11.2020
"All photos are copyright © to their respective photographers and may not be used without proper permission."