Photo#10510 : Northrop F-5THF Tiger II (Kh18Kh2-4/24/21104/91693) de la RTAF
Biréacteur de chasse biplace du 211 Squadron de la Force aérienne royale thaïlandaise (Kong Thab Akat Thai), équipé d'un réservoir de carburant externe. L'appareil est au statique lors du spectacle aérien organisé à Bangkok-Don Muang (Thaïlande) en 2018.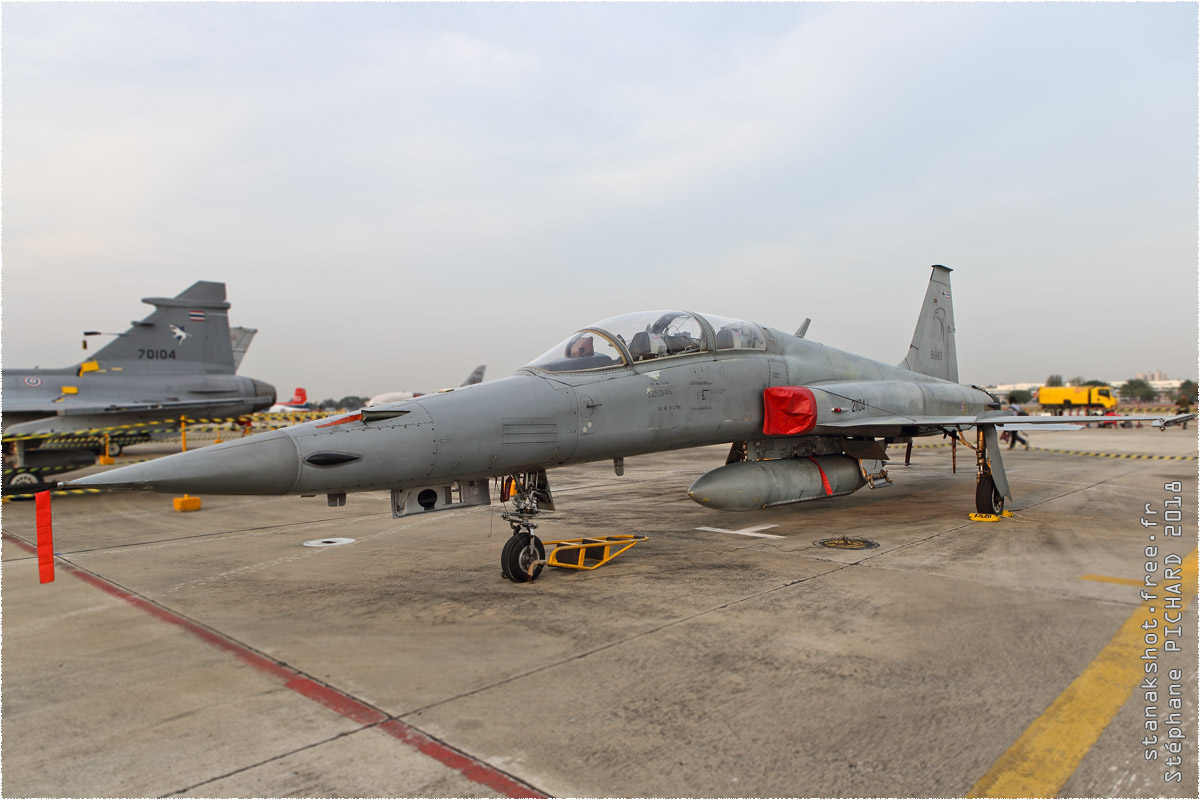 36✓
update: 21.02.2018
"All photos are copyright © to their respective photographers and may not be used without proper permission."