Photo#4688 : McDonnell Douglas F/A-18C Hornet (J-5025) des Forces aériennes suisses
Biréacteur d'attaque de la Staffel 11 des Forces aériennes suisses (Schweizer Luftwaffe), équipé de missiles air-air bons de guerre à courte et moyenne portée (AIM-9 Sidewinder et AIM-120 AMRAAM) et d'un réservoir de carburant externe. L'appareil est au roulage à Meiringen (Suisse) en 2010.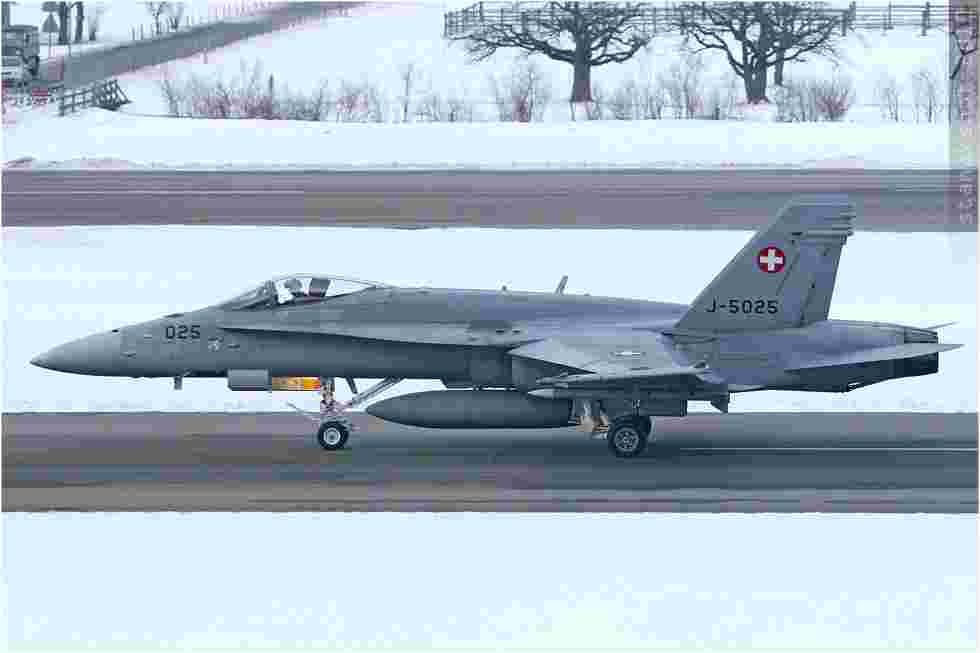 225✓
update: 09.05.2021
"All photos are copyright © to their respective photographers and may not be used without proper permission."