Skyhawk à Cazaux _
Stéphane Pichard le 20.02.2006
La France et Singapour collaborent depuis 1998 en matière de formation des pilotes de chasse. La base aérienne de Cazaux accueille en effet le 150ème escadron d'entraînement avancé de l'armée de l'air singapourienne, soit 18 A-4 Superskyhawk et 230 personnes.

Photo#787 : McDonnell Douglas TA-4SU Skyhawk (950) de la RSiAF
Monoréacteur de chasse biplace du 150 Squadron de la Force aérienne de la République de Singapour, équipé d'un réservoir de carburant externe. L'avion a été photographié au statique à Cazaux (France) lors du Meeting National de l'Air 2005.
Cet appareil a été retiré du service en 2012.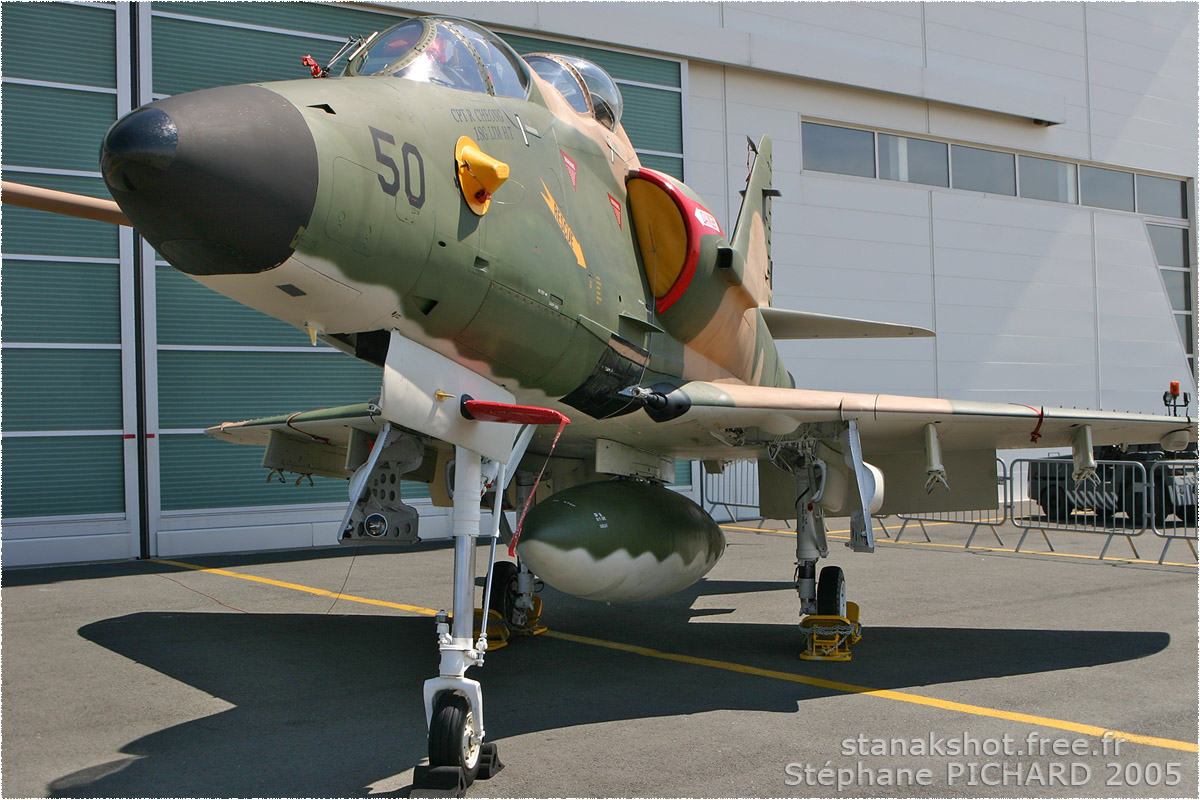 545✓
update: 02.12.2020
"All photos are copyright © to their respective photographers and may not be used without proper permission."