Photo#785 : McDonnell Douglas A-4SU Skyhawk (927) de la RSiAF
Avion d'attaque à réaction du 150 Squadron de la Force aérienne de la République de Singapour, équipé d'un réservoir de carburant externe. Il a été photographié au statique à Cazaux (France) lors du Meeting National de l'Air 2005.
Cet appareil a été retiré du service en 2012.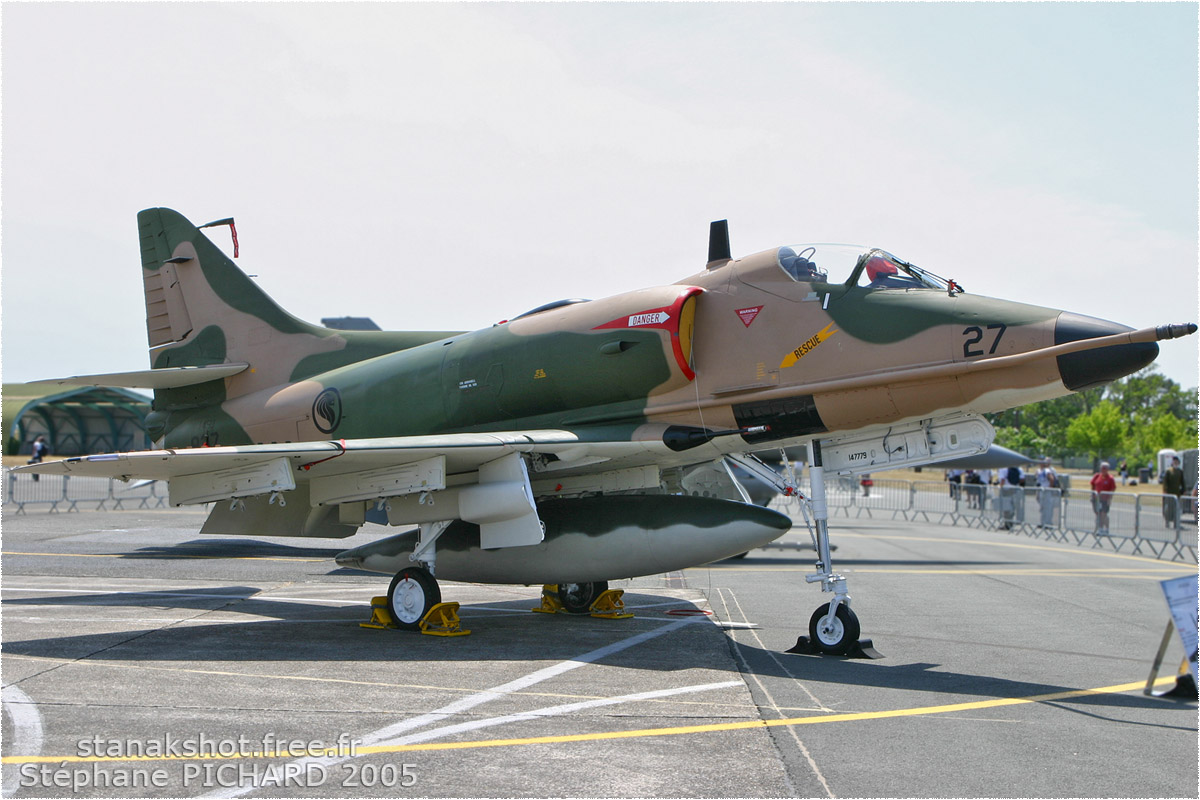 590✓
update: 07.08.2020
"All photos are copyright © to their respective photographers and may not be used without proper permission."