Photo#6112 : North American Rockwell OV-10B Bronco (99-32/G-BZGK) enregistré au Royaume-Uni
Avion d'attaque à hélices aux couleurs de la Luftwaffe, équipé d'un réservoir de carburant externe. Il a été photographié à l'atterrissage à Fairford (Royaume-Uni) lors du Royal International Air Tatoo de 2012.
Cet appareil a été accidenté le 12 juillet 2012.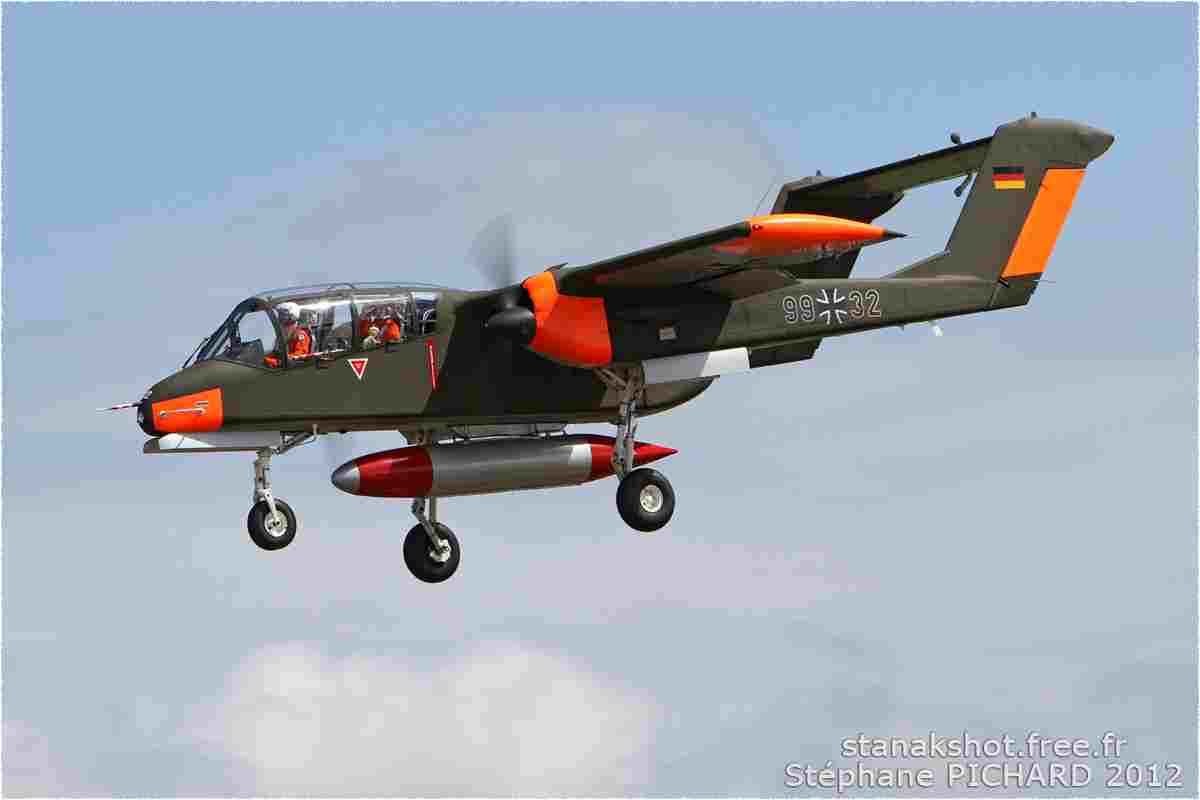 241✓
William le 12.07.2012
Prompt rétablissement à l'équipage. Une très belle photo.
Stanak le 11.07.2012
Hier vers 15h, le Bronco 99+32 s'est crashé sur l'aéroport de Cotswold (UK). Son pilote, Tony De Bruyn, a été évacué vers l'hôpital de Bristol, il souffre de graves brulures.
update: 08.10.2020
"All photos are copyright © to their respective photographers and may not be used without proper permission."