Photo#3034 : Lockheed Martin KC-130J Super Hercules (MM62176/46-41) de l'ItAF
Avion ravitailleur à hélices du 2° Gruppo TM de la Force aérienne italienne, équipé de deux réservoirs de carburant externes. Il a été photographié au statique à Reims (France) lors du PCAT 2007.
Cet appareil a été accidenté le 23 novembre 2009.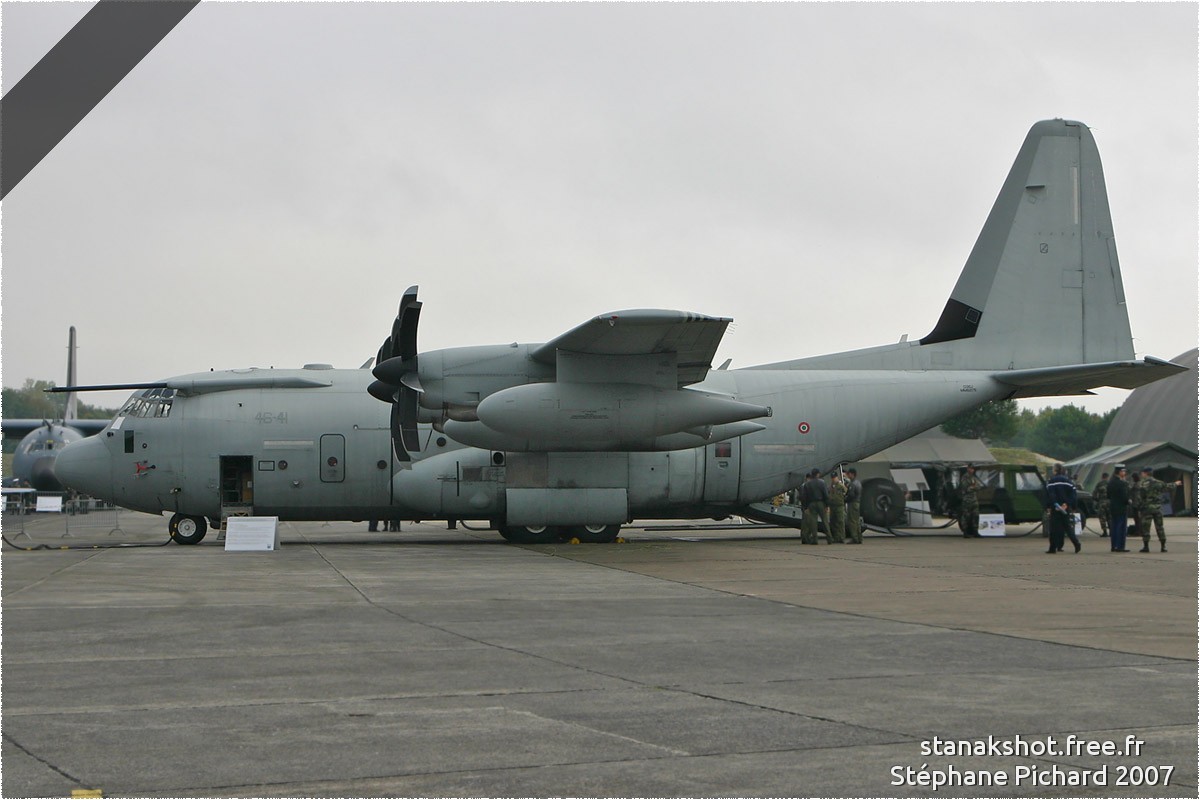 601✓
Le 23 novembre 2009 vers 13h10, le Lockheed KC-130J Hercules MM62176 s'est écrasé juste après son décollage de la base de Pise (Italie). L'équipage de cinq personnes n'a pas survécu.
update: 06.10.2007
"All photos are copyright © to their respective photographers and may not be used without proper permission."