Photo#7738 : Saab JAS39C Gripen (39) de la Force aérienne hongroise
Chasseur monoréacteur du 1. Vadászrepülö Század Puma de la Force aérienne hongroise (Magyar Légiero), équipé d'une nacelle de désignation laser et de deux réservoirs de carburant externes. L'appareil est au décollage lors de l'exercice NATO Tiger Meet organisé à Schleswig (Allemagne) en 2014.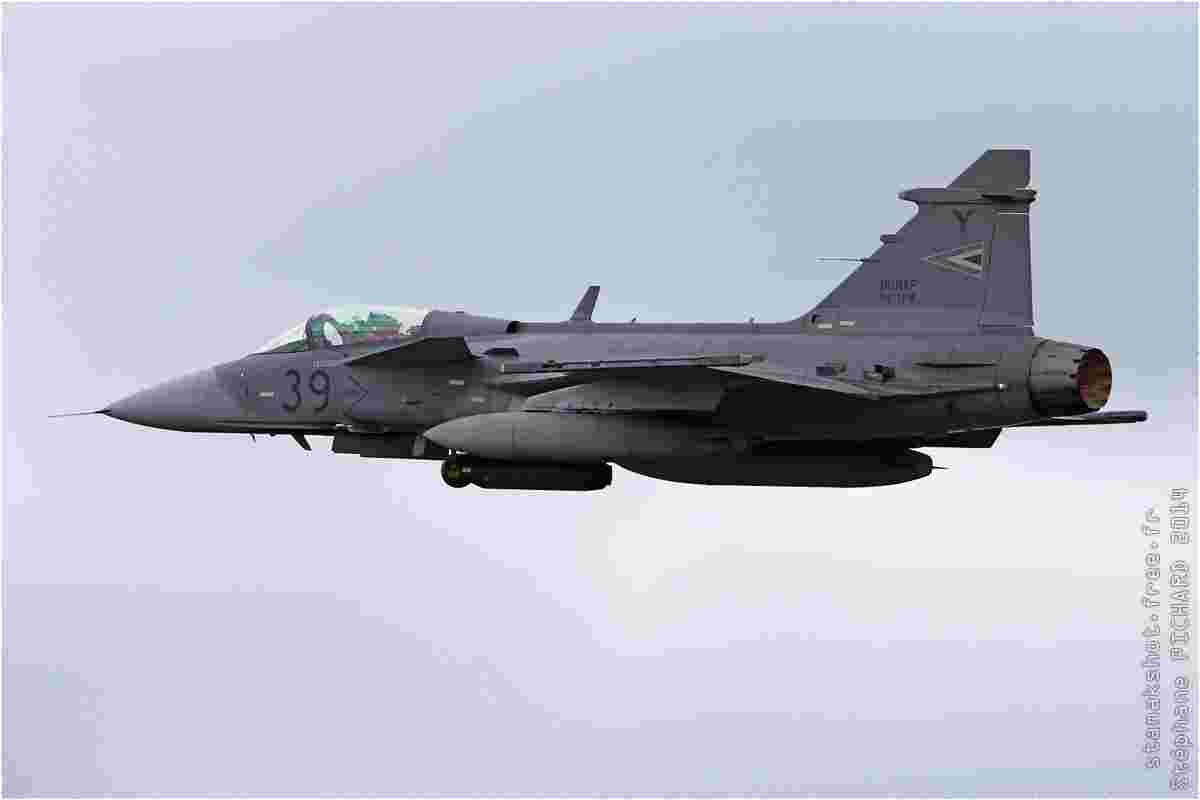 81✓
update: 31.01.2021
"All photos are copyright © to their respective photographers and may not be used without proper permission."