Crash d'un F-16 grec sur le tarmac _
Stanak le 26.01.2015
Le 26 janvier 2015 au cours du TLP, un F-16D grec (084) s'est écrasé au décollage sur la base d'Albacete (ESP). L'équipage s'est éjecté mais trop tard, l'avion a percuté d'autres avions au sol, tuant et blessant une dizaine de militaires au sol dont plusieurs français.

Photo#727 : Lockheed Martin F-16D Fighting Falcon (084) de la HAF
Monoréacteur de chasse biplace du 341 Mira Velos de la Force aérienne grecque (Polemikí Aeroporía), équipé de deux réservoirs de carburant externes. L'avion a été photographié au décollage de Lechfeld (Allemagne) en 2008.
Cet appareil a été accidenté le 26 janvier 2015.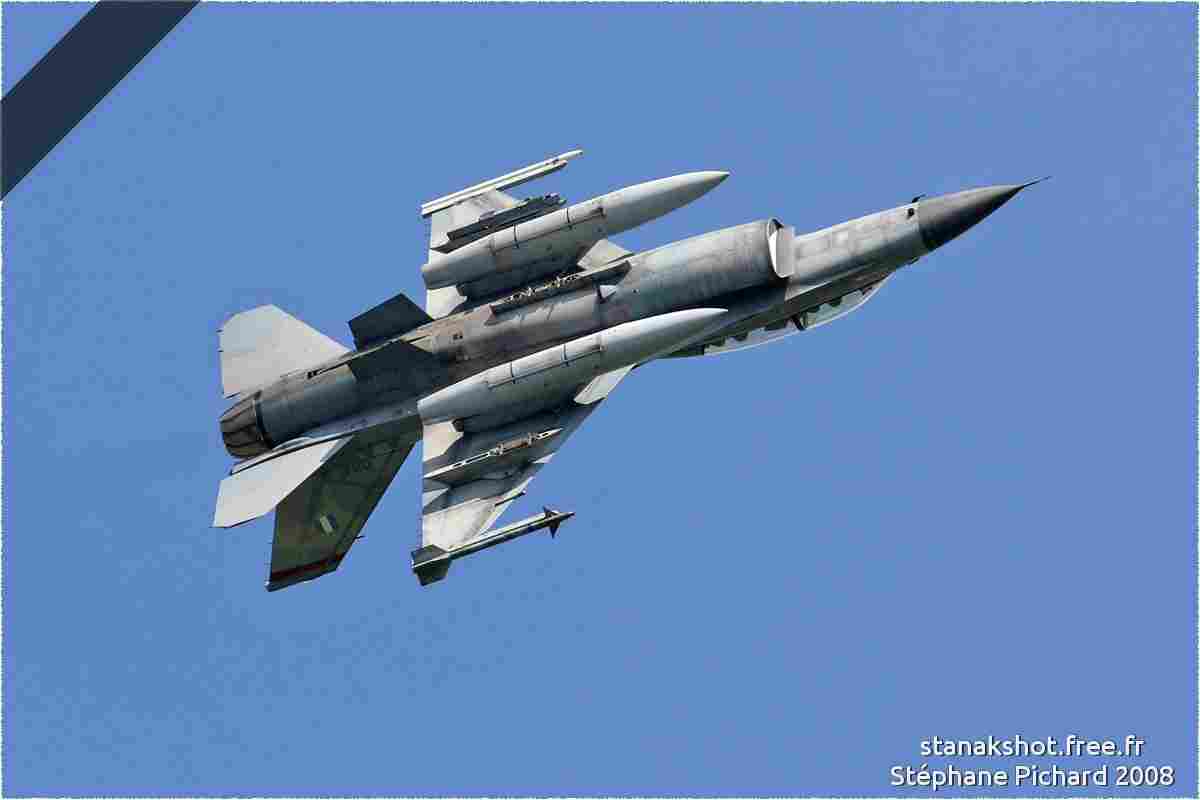 683✓ 1

update: 21.07.2008
"All photos are copyright © to their respective photographers and may not be used without proper permission."