Crash d'un T-6G en France _
Stanak le 09.12.2007
Le jeudi 6 décembre 2007 après 11h, le North American T-6 F-AZYT a été vu tomber vers une forêt sur le plateau de Signes (Var). Le pilote, Luc Ristor (44 ans) et son passager, Roland d'Alessio (83 ans, ancien pilote de chasse de la 2e guerre) n'ont pas survécu au crash de l'avion de collection.

Conclusion du BEA : L'accident résulte probablement de la décision d'entreprendre une boucle à une hauteur et à une vitesse qui ne permettaient pas de la terminer avec une marge suffisante par rapport au sol.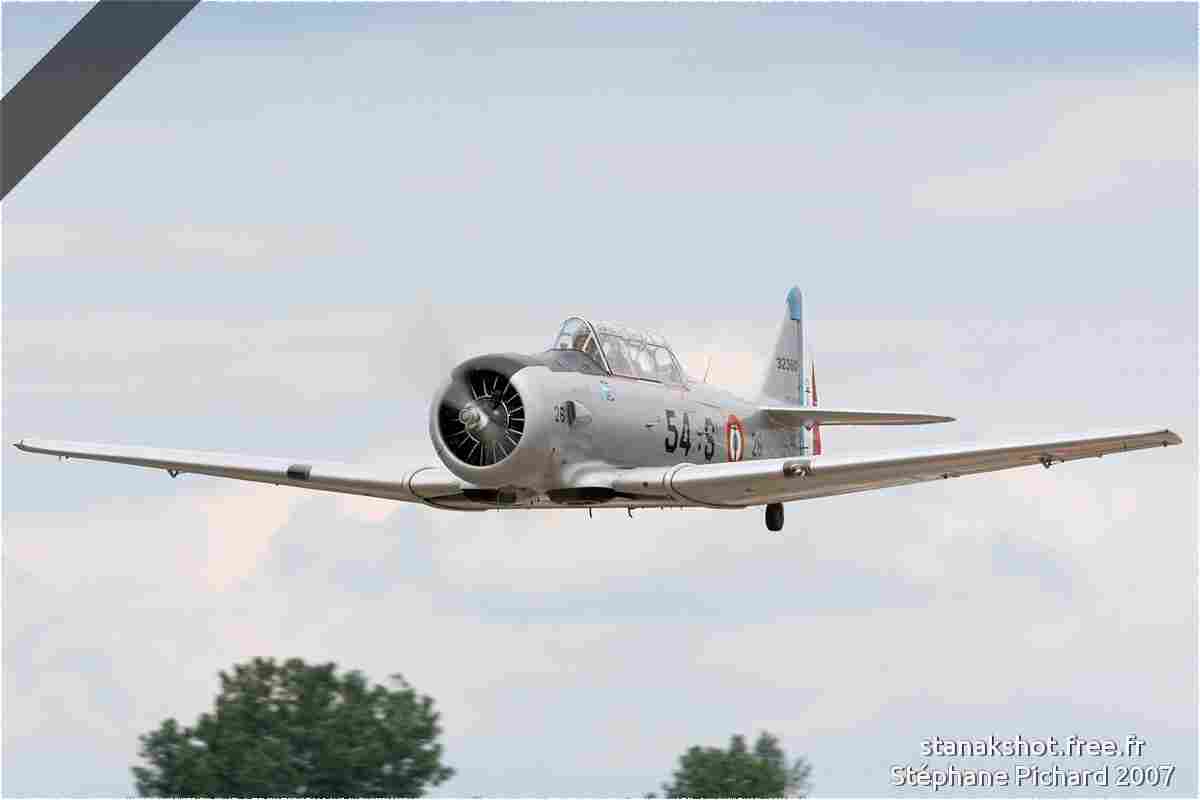 552✓
update: 03.02.2020
"All photos are copyright © to their respective photographers and may not be used without proper permission."