Photo#3037 : Eurocopter AS532UL Cougar Horizon (2427/CZY) de l'ALAT
Hélicoptère de transport du 1er régiment d'hélicoptères de combat / EHOR de l'Aviation légère de l'armée de Terre, au statique lors de la Présentation commune Air et Terre organisée à Reims en 2007.
Cet appareil a été retiré du service en 2010.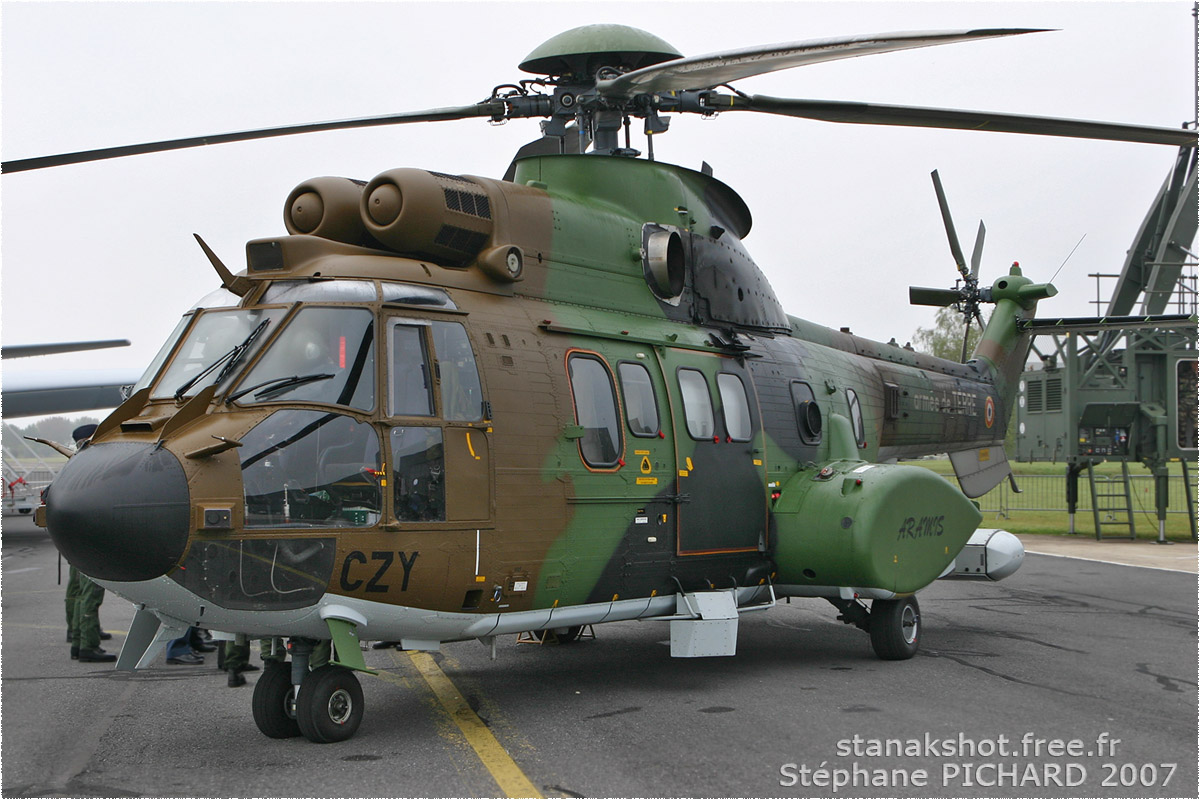 491✓
update: 06.03.2021
"All photos are copyright © to their respective photographers and may not be used without proper permission."