Photo#827 : McDonnell Douglas CF-188 Hornet (188746) de la RCAF
Avion d'attaque à réaction du 410 Tactical Fighter Operational Training Squadron Cougars de l'Aviation royale canadienne, équipé de trois réservoirs de carburant externes. L'appareil a été photographié au roulage à Deauville (France) en 2011.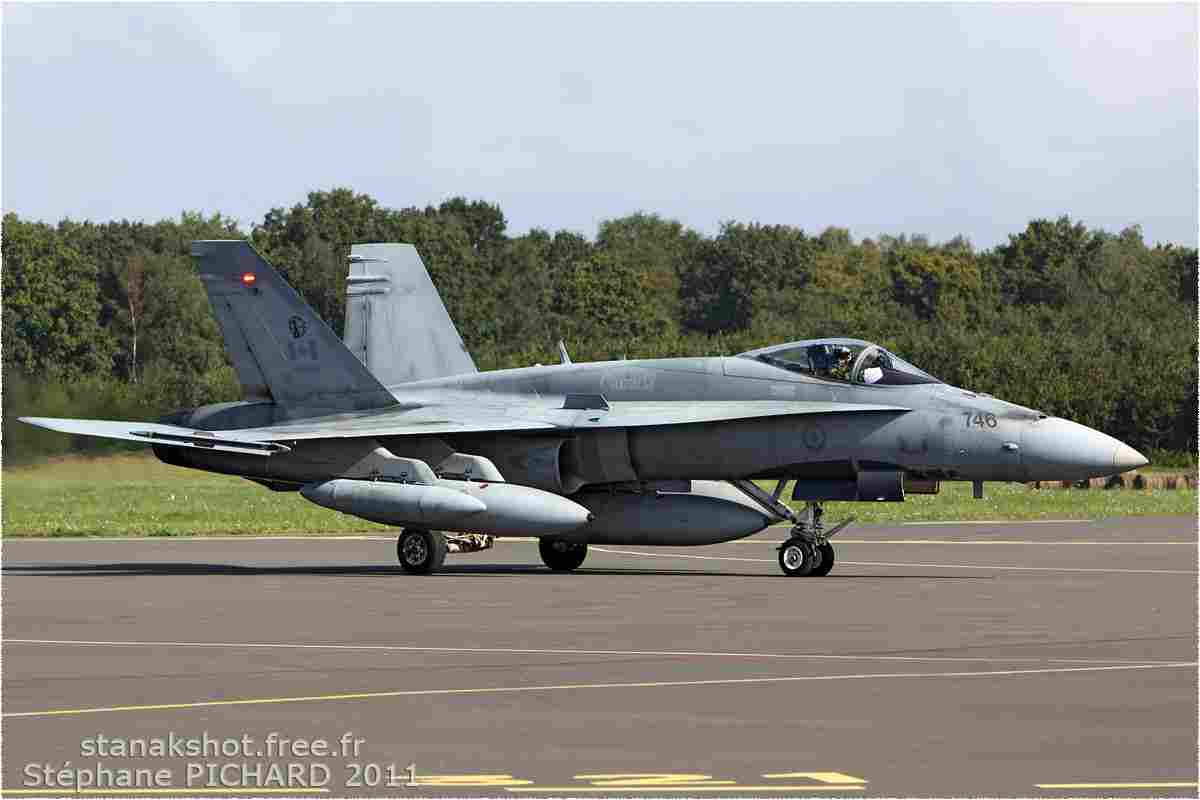 305✓ 1

Three Forty le 15.09.2011
Deauville AFB encore une fois dans toute sa splendeur ! J'hallucine toujours quand je vois ce qui passe chez toi
update: 07.11.2020
"All photos are copyright © to their respective photographers and may not be used without proper permission."