Photo#1983 : General Dynamics F-16AM Fighting Falcon (FA-101) de la BAF
Chasseur à réaction du 2 Wing de la Force aérienne belge (Composante air), équipé d'un pod de reconnaissance et de deux réservoirs de carburant externes. L'appareil a été photographié à l'atterrissage à Florennes (Belgique) lors du Tactical Leadership Program 2007-1.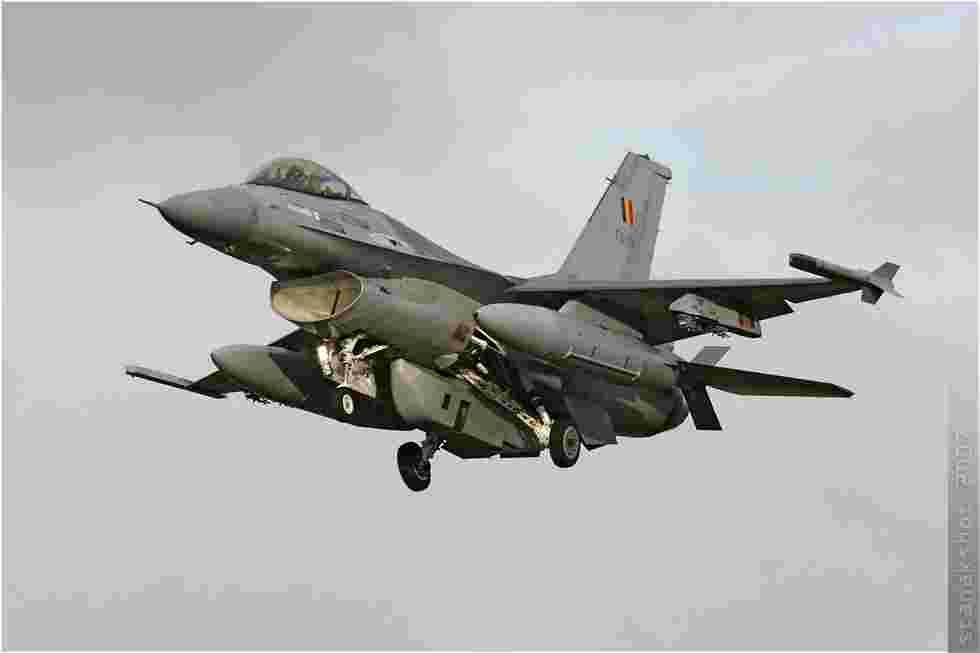 571✓ 1

Stanak le 11.02.2007
Ce F-16 emporte sous le ventre un des 8 Modular Reconnaissance Pod (MRP) de la firme danoise Terma qu'utilise la 1ère escadrille de Florennes depuis 1998.
update: 12.06.2020
"All photos are copyright © to their respective photographers and may not be used without proper permission."