Photo#3856 : Sikorsky CH-53GS (84-91) de la GAr
Hélicoptère de transport du Mittlerestransporthubschrauberregiment 15 du Corps d'aviation de l'armée de Terre allemande (Heeresfliegertruppe), équipé de deux réservoirs de carburant externes. L'hélicoptère a été photographié à l'atterrissage à Laupheim (Allemagne) en 2008.
Cet appareil a été transféré à la Luftwaffe en 2013.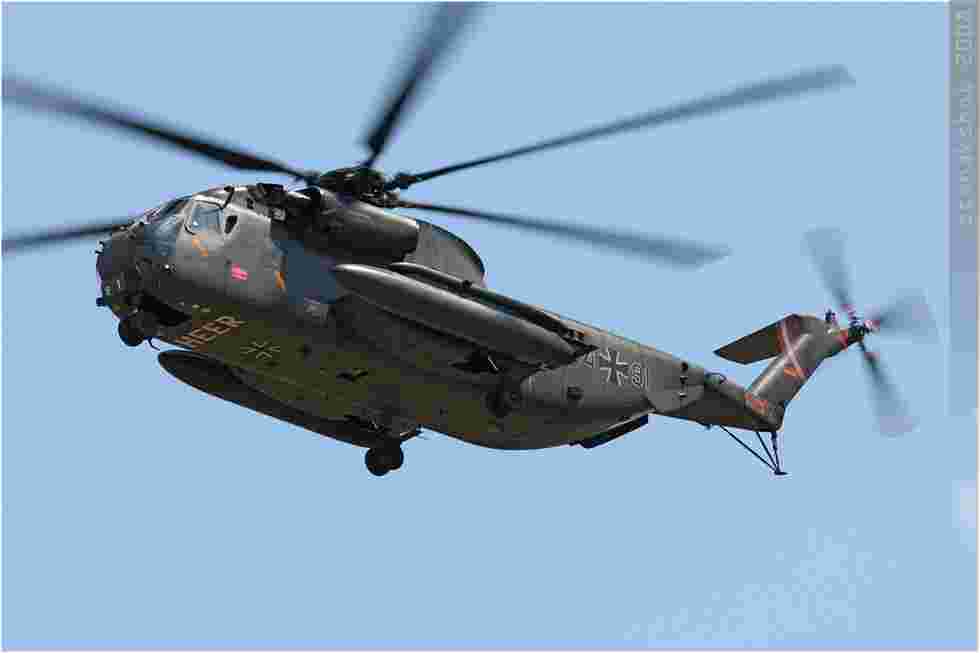 347✓
update: 20.07.2008
"All photos are copyright © to their respective photographers and may not be used without proper permission."