Photo#4875 : Boeing F/A-18E Super Hornet (166650/AC-400) de l'USN
Biréacteur d'attaque du Strike Fighter Squadron 105 Gunslingers de la Marine américaine (United States Navy), équipé d'un réservoir de carburant externe. L'appareil est en démonstration lors du spectacle aérien organisé à la BAN de Hyères (France) en 2010. Il a une dérive peinte et des marquages en couleurs, privilège du CAG (commandant d'unité).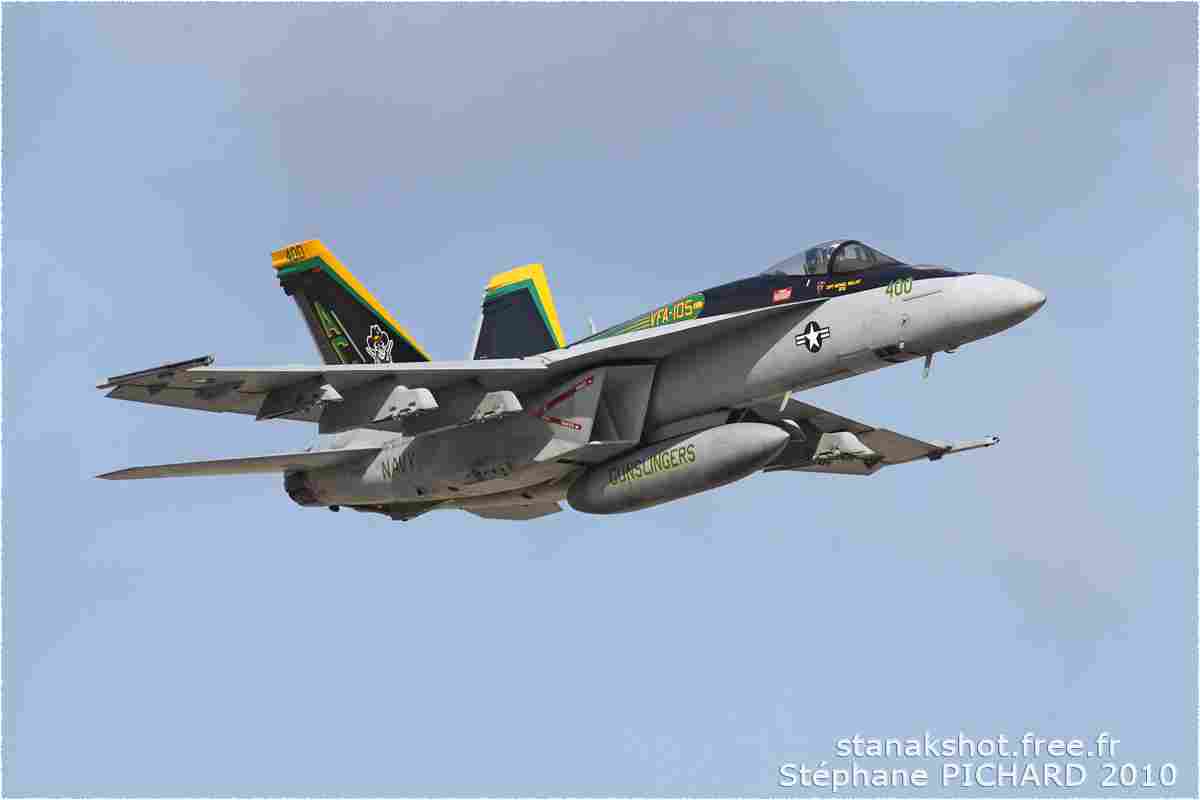 284✓ 1

update: 10.01.2021
"All photos are copyright © to their respective photographers and may not be used without proper permission."